Microsoft had launched its Surface Line of devices for users at a special hardware launch event in May 2017. It was available for sale since 15th June. This latest device in the Surface Line of devices was facing issues with random hibernation, poor reliability etc. Users of Surface Pro devices had reported the issues at the Microsoft Community Support forum describing the issue as randomly shutting off the device without warning. After that Microsoft had released the firmware update last week that fixed the issue.
Now another issue has come up with small number of users which have reported that there is a backlight bleeding from the bottom corner of the me Surface Pro. A user had posted the image from which you can see below and find out yourself that this issue is effecting few users by causing more whiteness to the screen because of backlight bleed. The problem this time is that Microsoft has not been responding to the complaints of users.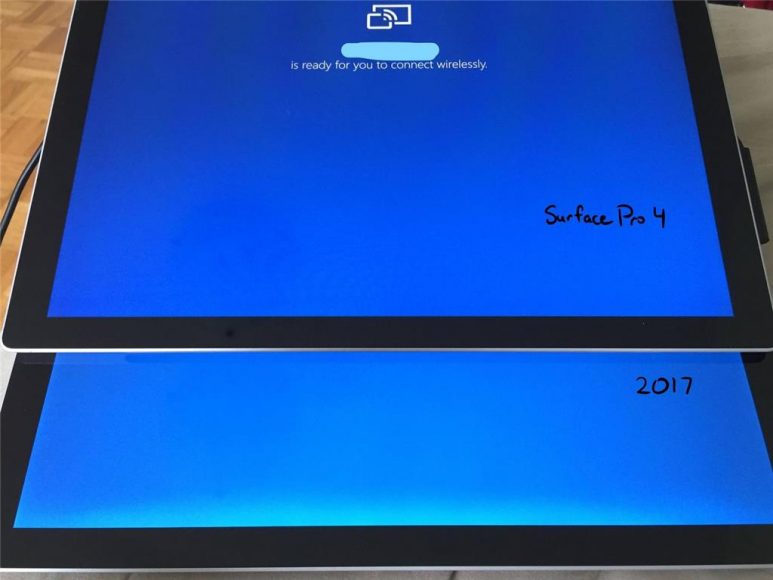 The Surface Line of devices which include the Surface Pro, Surface Book, Surface Laptop and Surface Studio. These devices had their share of issues with Hardware and Software in the past and Microsoft had pushed out updates to fix those issues. Microsoft must make sure that they make sure to avoid such issues in the future devices.