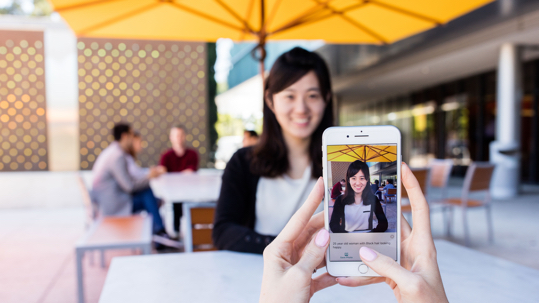 Microsoft already has a growing presence in AI with their services being present in Windows 10 digital assistant Cortana, Office suite apps, different AI apps on android and iOS. They have released an AI app on iOS called "Seeing AI" that will help blind users or users with eyesight problem to see the world through their iPhone camera. When we open the app, we will see the camera on the phone display and the app will use there Artificial intelligence from the cloud to speak the whole situation in front of the phone camera.
The app can also identify the people you are familiar with have scanning on the go and that too offline. You can also use it for scanning the signboards on the road, product barcode or other similar things to know about them. This is pretty good example of the power of AI by which Microsoft aims to change the world. Microsoft had earlier released apps that tells your age by scanning your face using AI.
This app is currently available on iOS Store and can be downloaded. Microsoft had not given any information about whether this app will be coming in Android and Windows Store in future.