WhatsApp team today released a new update for its Windows Phone Beta application. The app has been bumped to new version 2.17.216.0. The team has now pushed out new features which are enabled to make it easy for users to delete or archive any chat or conversations.
Users can now quickly select conversations in the home chat page by simply clicking on the left side of individual chats. You will be able to find a blue tick on individual chats which gives you an option to either delete the chat or Archive the selected chat conversation.
Below are the screenshots: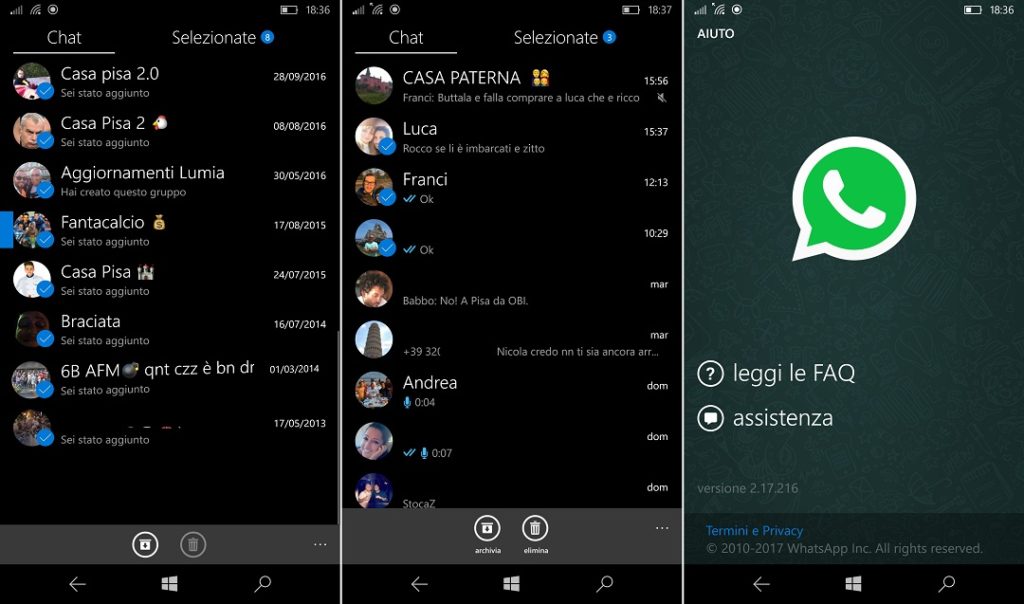 The team is currently working very hard in improving the Windows Phone application and is releasing frequent updates to the Beta app for testers. The Users on all platforms are awaiting the introduction of the "Revoke" or "Unsend" message feature which is currently still under testing for all platforms.
The latest update to the Beta application is currently live and users can download it by clicking the below link.