They may be late to the party, but that just means that they've been able to get a good look at the pitfalls of other devices and address them accordingly. When the new Windows phone is finally released, you can certainly expect new handsets to address user complaints. They'll also likely roll out a whole bunch of new features, too.
We're still waiting for an official release announcement, but the grapevine is buzzing. Satya Nadella, Microsoft's CEO, hinted heavily at what was to come. Happy with where they are in terms of other mobile devices, their announcement made mention of Continuum, "which is a phone that can even be a desktop." The Microsoft CEO also said that "And at this point, we're making sure that all of our software is available on iOS and Android and it's first class, and we're looking for what's the next change in form and function. What we've done with Surface is a good example."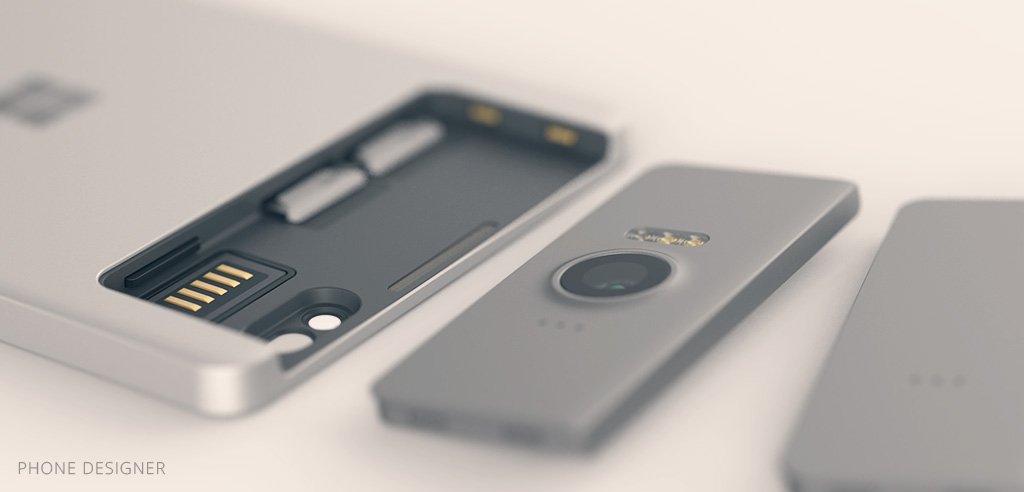 So, let's consider this. Perhaps Microsoft is looking to pull a Blaise Pascal and give us a completely new, innovative device. The predicted name for this elusive device is the Surface Phone, and with it, Microsoft is looking to create an entirely new category of device that will bridge the gap between PC and smartphones: a new phablet. Jam-packed to the brim with all the hardware features you could possibly want, the software perks are what is likely to set it apart.
We're looking at phones running on Windows 10 with CShell, and full compatibility between devices. The UWP (universal Windows platform) apps that we've all heard so much about are sure to bridge the gap between the desktop and smartphone.
The device will probably sport a Qualcomm Snapdragon 835 chipset based on the Windows on ARM based processors from the Microsoft-Qualcomm partnership. It could very well be the cellular PC that Qualcomm CEO Steve Mollenkopf spoke about during his company's recent earnings back in April. This perspective, of the Cellular PC that's planned for a Q4 2017 release might be the Surface Phone, in principle, even though it may not be called Surface Phone. With the Cellular PC, you'll be able to run UWP apps and Win32 apps, giving you the reach that no mobile operating system can. Hopefully, it will spur more developers into creating UWP versions of their apps, putting an even greater distance between the Cellular PC and devices running mobile operating systems like iOS, Android, Tizen and so on.
A Microsoft patent application leaked in January and March revealed a dual screen phone which should be fairly familiar; The concept offers different functions on the different screens which are also detachable as need be, in the example in the patent the secondary screen for example acts as a remote for the larger handset when cradled. Patent filing from Microsoft speaks of multi-device paring and combined displays used for mobile devices. Different methods for initiating a shared-display mode for more than two devices are mentioned, as well as different multi-screen gestures.
Much like previous generation Windows phones, you can expect all user settings to be heavily customizable. Cortana is likely to still be there, but in a more sophisticated form, taking on Apple by offering a decent match for Siri.
Besides this, one thing will be for sure: This device will surely be an optimal environment for running those titans of productivity: Outlook and Office. There are likely to be three versions of the phone—consumer, business, and pro—and they're more likely to be targeting the latter two categories, so don't expect amazing end-user support.
On the downside, there probably won't be any Silverlight apps, meaning no WhatsApp. Now that's going to be a big problem considering that it's used by 1.2 billion active users a month. However, its up to WhatsApp to launch a new updated app.
All these features mean that Microsoft is definitely moving out of their comfort zone, arguably a little too far, some would say. But it's unlikely that they would be put so much effort into research and development without some conviction that what they're going to release will be successful.
Ultimately, we can probably count on a top-of-the-line device that's going to hit the mobile phone world by storm. The world's reliance on Microsoft for the desktop will surely give it some support. However, Microsoft is going to need to make sure that supply meets demand, both in numbers and features, if they hope to stay around for the long game.