Microsoft's Windows 10 is arguably the best version of Windows ever made. It includes a lot of functionalities, security features and is faster than all the previous editions. The included Windows Store gives you access to a host of apps and games to choose from. Ranging from games to utility tools, a lot of apps are available but the Store still lacks a lot of the required apps. Win32 apps are still more powerful than their store counterparts and this holds true for most apps. Video editing apps are still a dismal story in the store and one must rely on the traditional desktop apps.
WinX HD Video Converter Deluxe, a powerful video editing app does all the work you can think off. It's a video converter, a video editor and turns anybody into a media professional. The app is super easy to use and packs a punch for an unbelievable price! Just for $49.95, you are getting a software that can help you get done all your video editing works done!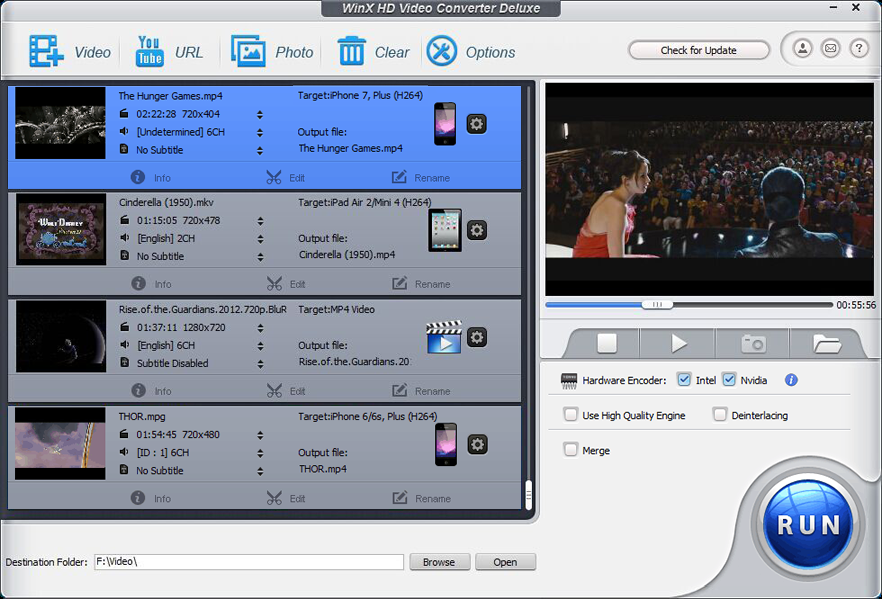 The app offers a clean and easy user interface and just anybody can start using it in seconds. The installation is also an easy process and you don't have to do a lot of clicking around to get things done.
The app supports editing and conversion for a lot of video file formats. Ranging from MKV to MP4 and beyond, WinX HD Video Converter Deluxe is one app to take care of all your video editing needs. Normally the app runs for about $50 but Digiarty is having their 11th anniversary now and they are offering great offers.
Have a phone? WinX HD Video Converter Deluxe can help with that too. Convert all your favorite videos to supported formats. Android, iOS and yes, even Windows Phone native formats are supported. That's pretty kind of them, eh?
You can now grab the full licensed version of the software for $0! Yes, you saw that right, the amazing software is now available for free and you should grab your copy from here!
Have a Smart TV? WinX HD Video Converter Deluxe converts any H.265 video to H.264, so that you can watch your favorite moment on the giant screen too. The best part is that, the software works with Apple, Sony or Samsung Smart TV.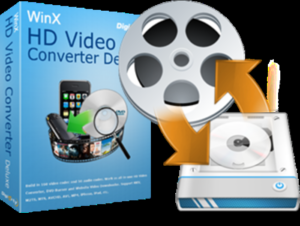 WinX HD Video Converter Deluxe can take care of your phone and TV video needs too!
Conclusion
Windows 10 is a great OS and has many built in functionalities and the Windows Store provides a host of apps. If there's anywhere the OS falls short, it's in the department of media and professional software. WinX HD Video Converter Deluxe, currently available as a free software, can take care of all your video editing needs. It's a professional grade software with an easy to use UI, suitable for just anybody.
On my few days of usage with the software, I've pretty much fallen in love with it. Sure there might be a few flaws, but hey, which software doesn't? WinX HD Video Converter Deluxe has garnered good reviews from many tech pundits, and we at Windows Latest, have picked it up as our video editing software.
Rating: 8.5/10 (pretty damn good!)