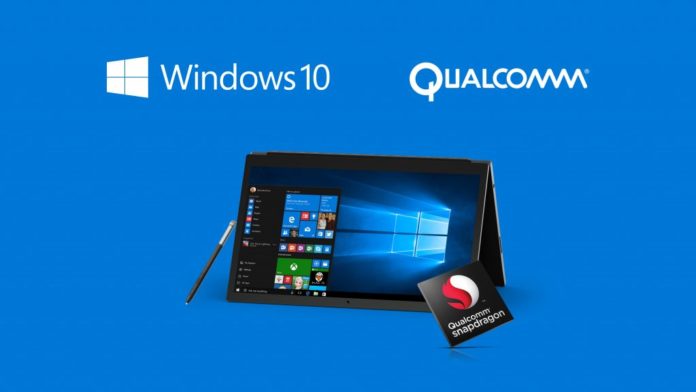 Qualcomm today announced that it is partnering with ASUS, HP and Lenovo to build ARM based Windows 10 PCs. The company in an announcement at Computex 2017 announced its decision to partner with the companies. The company's Snapdragon 835 will be the platform for the upcoming Windows 10 PCs.
The company says that the OEMs will be able to build fanless Windows PCs without compromising much on the performance. The new Snapdragon 835 processor supports X16 LTE modem the consumers will be able to enjoy gigabit wireless speeds on their Windows 10 PCs.
This is what the Executive Vice President Cristiano Amon had to say after the announcement:
"The legacy computing model no longer works for today's consumers, who don't want heavy, tethered-to-a-power-cable laptops with a frustrating number of accessories. With compatibility for the Windows 10 ecosystem, the Snapdragon Mobile PC Platform will enable Windows 10 hardware makers to develop next-generation device form factors and deliver unparalleled anytime, anywhere creation experiences with up to gigabit-class LTE connectivity."
According to the Qualcomm, the Snapdragon 835 offers a 30 percent increase in area efficiency with a performance boost of up to 27 percent, or 40 percent lower power consumption due to a new form factor, three billion transistors and improved IP blocks.
The devices will feature a 2×2 802.11ac MU-MIMO router components for 4G LTE and Wi-Fi connectivity and will run on Microsoft's Windows 10 operating system.