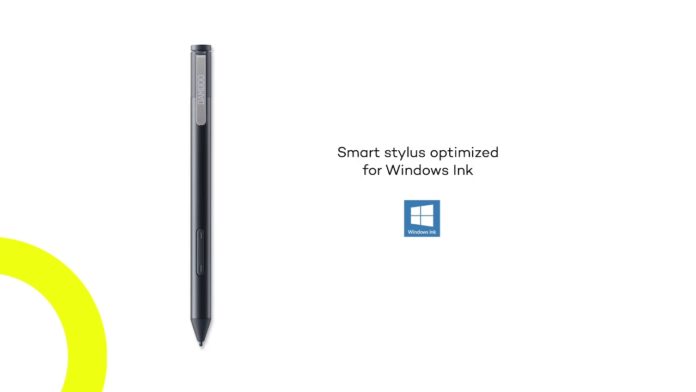 Wacom has today announced Bamboo Ink a new smart stylus for Windows Ink compatible PCs. This stylus will allow users with smart ways to capture their ideas and notes on Windows 10 PCs which are optimizes for Windows Ink. Wacom says they have made it to suit your ergonomics with a triangular design and it is intuitive enough to keep your Mind free.
Simply pressing the top of the Bamboo Ink stylus will launch Windows Ink Workspace or users can themselves set it to open a particular app. It also has two side buttons that can be easily customized with shortcut functions depending on your choice. It also comes with three different fine nibs (soft, medium, firm) to choose from for a more personalized experience. It also senses pressure sensitive and the nib moves vertically across the Stylus in or out to transmits the pressure on the surface of their Windows devices.
Bamboo Ink stylus will be available from Best Buy and Microsoft stores as well. Also you can buy it from Wacom's official website from tomorrow for $79.75. It is expected to be available from other retailers throughout the world from January 2018. We will keep you informed with other Windows 10 PCs and Laptops announcements at Computex 2017.
What our users think of it? comment below.