Microsoft had launched their Windows Mixed Reality platform year ago. Last year at Computex 2016, Microsoft had invited their OEM partners to join them in building devices that merge physical and virtual realities. After that during various events we have alreday seen the Windows Mixed Reality Headsets from partners like Acer , HP and Lenovo. Today at Computex 2017 for the first time we are seeing the official pictures of the Mixed Reality Devices from Dell and Asus with some details.
ASUS which already has Oculus-Ready ROG gaming desktops and VR-Ready VivoPC X is now expanding on its portfolio into the emerging mixed reality category. It will have six degrees of freedom (DOF) tracked motion controller. It will also have a unique polygonal 3D cover panel which is designed with comfortable and ergonomically adjustable strap that will enable users with an easy to use one-hand setup.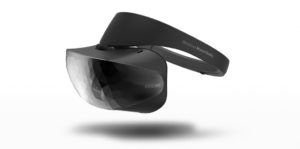 Dell is also partnering with Microsoft to deliver a Mixed Reality headset which is also affordable to consumers so that it can be used by a broad audience. It is focused on user comfort and designed by the same team that crafts Dell's premium Windows Devices XPS and Alienware.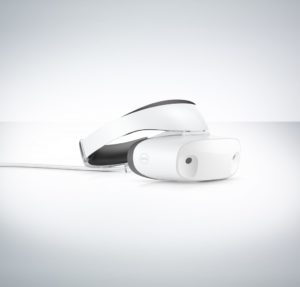 We will keep you informed with other Windows 10 PCs and Laptops announcements at Computex 2017.