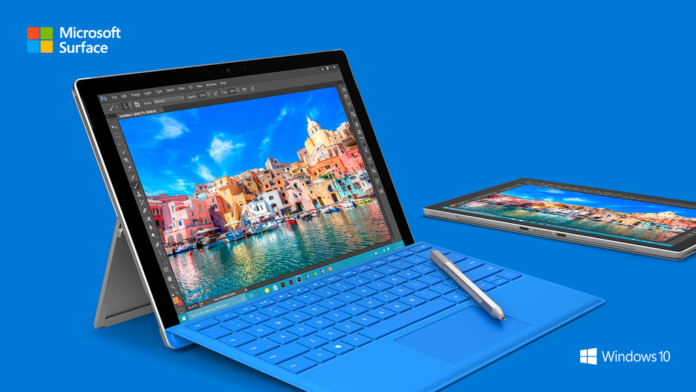 Microsoft has today release a new firmware update for Surface Pro 4. Earlier today, Microsoft had release a cumulative update for Windows 10 creators update Build 15063.332. Surface Pro 4 has got this firmware update after one month. The last update was also released on the 25th of April.
The update bring improvements in battery life during sleep, optimizes touch functionality and screen brightness issues are resolved. The update includes:
Surface Embedded Controller Firmware- 103.1684.256.0 improves battery life during sleep
Intel Corporation driver update for Intel(R) Precise Touch Device-1.2.0.83 disables touch when cover is closed, and improves stability
Surface driver update for Surface Integration- 1.0.121.0 It adjusts system Hibernation defaults.
Microsoft driver update for Surface Touch Servicing ML-1.0.724.0. This updates optimizes touch functionality
Surface driver update for Surface System Aggregator (103.1610.256.0)-it has resolved screen brightness issue when device comes out of sleep
Surface driver update for Surface UEFI (106.1624.768.0) it refines brightness settings
Microsoft Driver update for Surface Touch (57.1.1.1) which optimizes touch functionality
To update it via Windows Update go to setting>updates> Windows Update or You can also download from the Surface Pro 4 Drivers and Firmware Page.