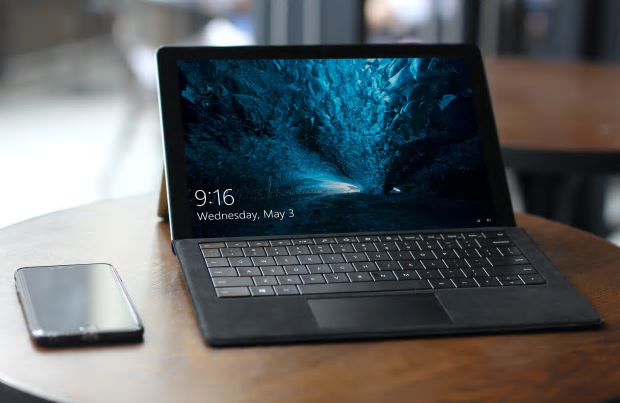 Microsoft's Surface Pro range of 2-in-1 devices has become a trendsetter and inspired many OEMs to come up with similar devices. Premium looks, excellent functionality, the Surface has always been a high end device with prices starting from above the $800 range. For the affordable segment, Surface was an unreachable dream, but it may soon change now.
Chuwi, a Chinese OEM who has been producing affordable PCs for some time has now come up with a cheap Surface Pro 4 competitor. The SurBook(sounds similar?), is a affordable 2-in-1 device which starts at only $299 and has some impressive internals. Packing a modest 6GB of RAM, a 10,000 mAh battery, a 12.3″ display, 64GB of internal storage with support for expandable storage for upto 128GB. On the OS side, you get full Windows 10 Home 64 bit. The only downside is the Intel Celeron Quad Core Processor, but it should do fine with a bit of browsing and office work. Don't expect to do Photoshop and play games, and the SurBook will do fine.
The SurBook also supports active stylus with 1024 points of pressure and has a familiar kickstand. Also available is an optional backlit type cover. All over the SurBook seems to heavily borrow the design cues from the Microsoft Surface Pro 4.
Chuwi has already been making excellent Surface clones with their Lapbook and the SurBook will be no different. Right now, there's an Indiegogo campaign going on, which has already been funded well beyond it's mark, 474% to be exact. You can chime in and get an early bird offer and grab the Chuwi SurBook for $299.