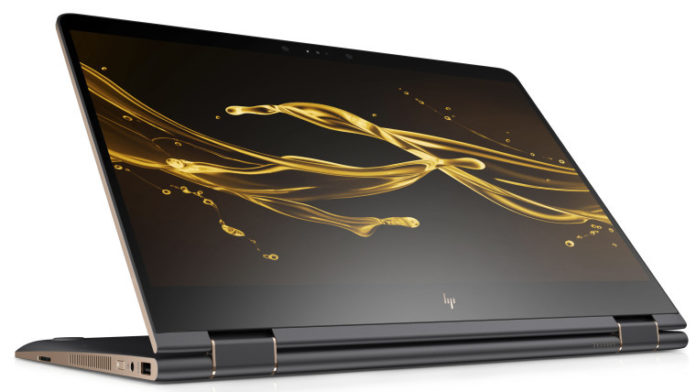 We know that Microsoft would be introducing a new line of Surface devices tomorrow at the Microsoft's Hardware Shanghai event. To keep the competition at par, today Hewlett-Packard has announced their refreshing for their Surface Pro competitor the HP Spectre x2. These updates are more focused towards performance.
The main difference on the new Spectre x2 is the processor. Rest of the things are still the same as last year's model  that was Spectre x3.  Hewlett-Packard has upgraded the 12.3-inch display of the Spectre x2 with a resolution of 3000×2000 pixels which also a huge addition over the last year's 1080p panel. There is also 360GB of storage and dual-speakers by Bang & Olufsen which the buyers of the updated Spectre x2 will get. And about the shipping HP says that it will start shipping next month at $999.
According to HP the new Spectre x2 can run up to 8 hours with their batteries. Not only this but the Spectre x2 also has fast charging with he device. Which will allow your device to charge faster in lesser time. We will let you know about them more once we get more information on them.
We are pretty much excited along with you to see what Microsoft has for us in their tommorow's Hardware event at Shanghai. Be here at WindowsLatest to know about these devices as soon as they are launched.