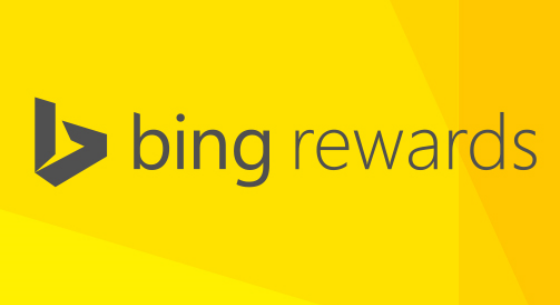 Microsoft will be dropping support for the official Bing Rewards app on Windows Phones. Users are seeing a headline "TIME FOR CHANGE" with a message inside app saying  "We're ending support for this app in May, but you can keep earning!". Users can continue to use the app and redeem their rewards from their collected points.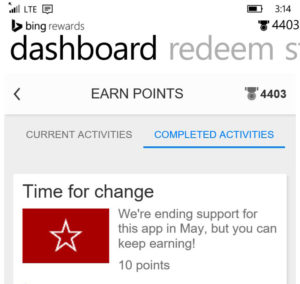 This app has not been updated since August 2016. Even its Live tile was almost never updating itself. This itself means Microsoft has not been keen to continue supporting it but no official word was there until now. But now that Microsoft has decided to end their support users can use their web browser on Windows Phone to earn points and redeem rewards.
This change will only be affecting those windows phone users living in US. As Microsoft Rewards is actually not available outside US. It's sad to see another windows app that has been unsupported from their developers. Earlier , today Yahoo has decided to stop their windows 10 Yahoo Mail app.
The app currently offers following allows users to manage their account , earn and redeem credits , enter any sweepstakes and find different ways to earn every day.
You can download Bing Rewards from the Microsoft Windows store from this link.