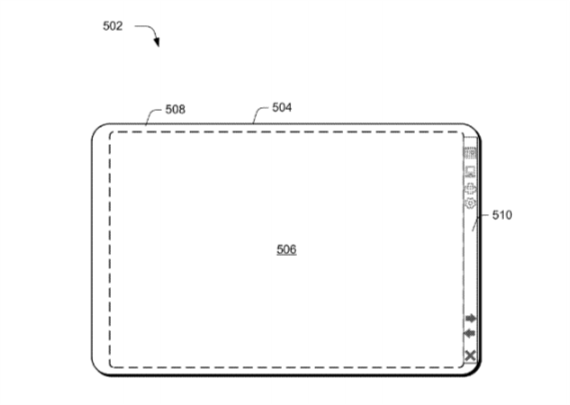 Microsoft has applied for a patent of Touch-Sensitive Bezel Techniques which allows them for adding touch sensors to the bezel itself. It is something which is very easy with capacitive screens, which would then allow the computer to compute the "centre of mass" of the touch – if the centre of the touch is largely outside the screen then the screen portion is likely accidental, but if it's within the screen then it is likely intentional.
The patent suggests that adding sensors to bezel would also allow the functionality of the bezel to be extended further, allowing it to control menus for example in sketch given below.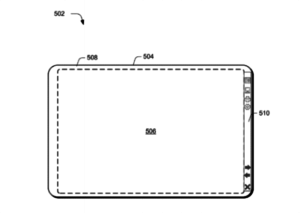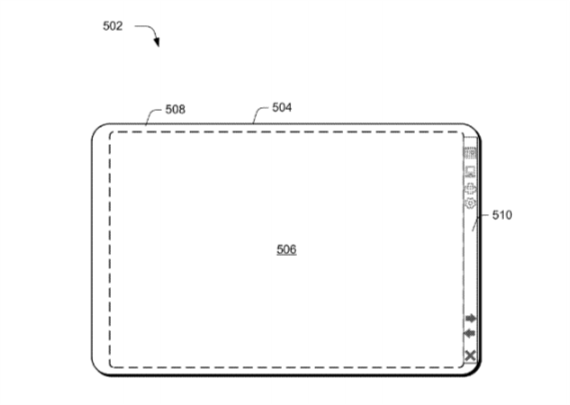 Abstract of the patent:
Touch-sensitive bezel techniques are described in one or more implementations, a computing device includes touch sensors in a display portion of a display device and in a display capable bezel portion of the display device. The touch sensors can detect a touch input, and based on one or more characteristics of the touch input, a likelihood that a user intends or does not intend to interact with the computing device can be determined. A location of a centroid of the touch input is one such characteristic that can be utilized. In at least some implementations, the display capable bezel portion has display capabilities such that when a touch input is detected, the display capabilities in a region of the bezel portion can be activated, such as to display a menu in the region of the bezel portion of the display device.
Microsoft Panos Panay has already hinted that the next major upgrade to the Surface Pro would offer "an experiential change that makes a huge difference in product line."
The inventor listed at USPTO is Steven Bathiche who is the Vice President Microsoft Hardware. He is also one of the developers of the original Microsoft Surface.