Ryken Developers, pushed out a  new  update for its MyTube Beta app for Windows 10 and Windows 10 Mobile. The app has been bumped to new version 2.9.92.0. The update comes with some new features along with fixes and performance improvements to the application. Below is the full changelog:
Changelog: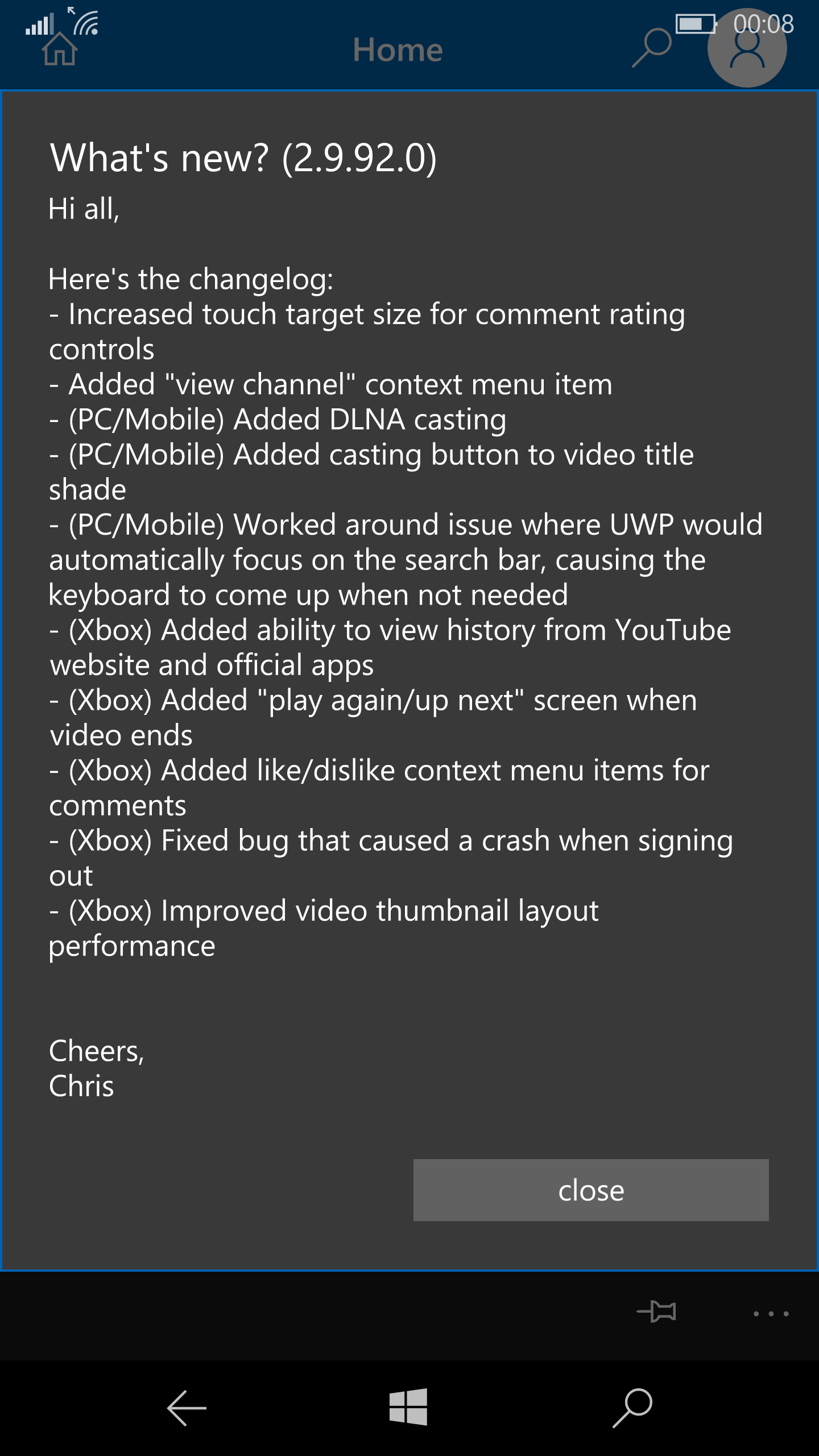 The MyTube app is a wonderful third party app for users who can use it as a substitute for YouTube. THe developers have been regularly pushing out updates to the Beta and the Official version of the UWP app for Windows 10 on PC, Mobile and Xbox.
The developers have made several improvements to the application for Windows 10 PC, Tablets, Mobile and Xbox. The latest update to the MyTube Beta application is currently live and users can download it by clicking the below link.