Technology is great but it comes at a cost. As good as technology may be, there is a downside to it in the form of bugs and glitches. All of us have encountered errors or bugs of some sort on our devices. Some of these are considered unfixable by people but with some guidance, one can easily debug mediocre errors.
DNS troubles are also a kind of a server bug which occur in devices which are used for browsing the internet. DNS errors of this kind usually pop up with the technical error code "dns_probe_finished_nxdomain" on your browser. The name of the error in itself makes the user close the hope of manually fixing it. Although the error in its first glimpse seems like the task of a technical expert, it can be fixed by anyone provided they know how to operate their device properly. Here are 5 tips one must consider while troubleshooting DNS troubles.
Use the same network on another device
This is the first step one must always take while getting the dns_probe_finished_nxdomain error. This is to figure out where the problem exists. If the internet connection works fine on the other device while connected to the same network, your previous device is where the problem is at. However, if the same error pops on the other device, your internet connection needs fixing.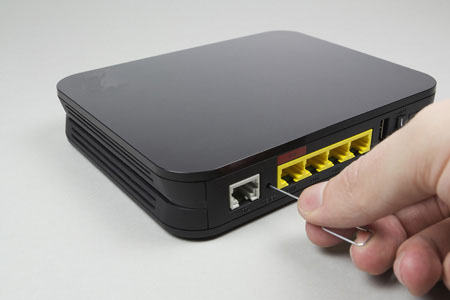 Reset the router
For performing this step, one must locate the WPS/Reset button on their router, tap and hold it for a few seconds and release. Another way to reset the router would be to semi dismantle it by removing all the plugs and cables from it and letting them rest for a minute or two. After the reset is performed, properly connect everything as previously and check whether the error is fixed or not.
Reset DNS Server
If the error is still not fixed, we perform this method.
Step 1: Open Command Prompt on your PC, type "ipconfig/flushdns" and press Enter.
Step 2: Then, type "ipconfig/release" and press Enter on Command Prompt.
Step 3: Finally, type "ipconfig/renew", press Enter and wait for a while.
Step 4: Restart your computer and finally check whether the problem has been fixed.
Clean the junk
Sometimes devices get filled with a lot of junk. This is why sellers recommend regular servicing and manual junk cleaning to their consumers. But what specifically does one need to clean up in their device? Well, here is a list of a few programs and places to start off with.
Clean the data on all your browsers – clear browsing history, cache memory and other extra data.
Remove unnecessary third party programs from your device.
Get rid of all kinds of browser ad-ons and extensions completely.
Reset your device completely
This process is usually the last manual resort and is mainly meant for mobile users. However, PC users can perform this as well if possible. Get hold off all the device memory at one place for later usage. Then, perform a factory reset so that the device can come back to its original state as it was while buying it for the first time.
Conclusion
dns_probe_finished_nxdomain error is not a rare error for people using Google Chrome on their device. In fact, almost all of us Chrome users at some point have seen this error. The error flashes a message "The webpage is not available" and beneath it the error code "dns_probe_finished_nxdomain error". The error however is easily fixable with the tips mentioned above as proven by genuine people who have tried them out. However, if the error still shows up, going to a technical expert is your best bet.