After many months of testing Microsoft has delivered another big update to Windows 10 mobile called for unknown reasons "Creators Update". The name is matching the name of Windows 10 for PC but this is where all similarities are finishing. Oh and do not be surprised if you cannot get this update anyway, it is available for 13 remaining handsets in the wild.
With first Windows 10 in September 2014, Microsoft introduced idea of OneCore and one system to rule all devices. There was a presentation slide proudly circulating around where Microsoft was painting a vision of Windows working on anything from a screen measuring a few inches, through to mobiles, tablets, laptops to almost infinity.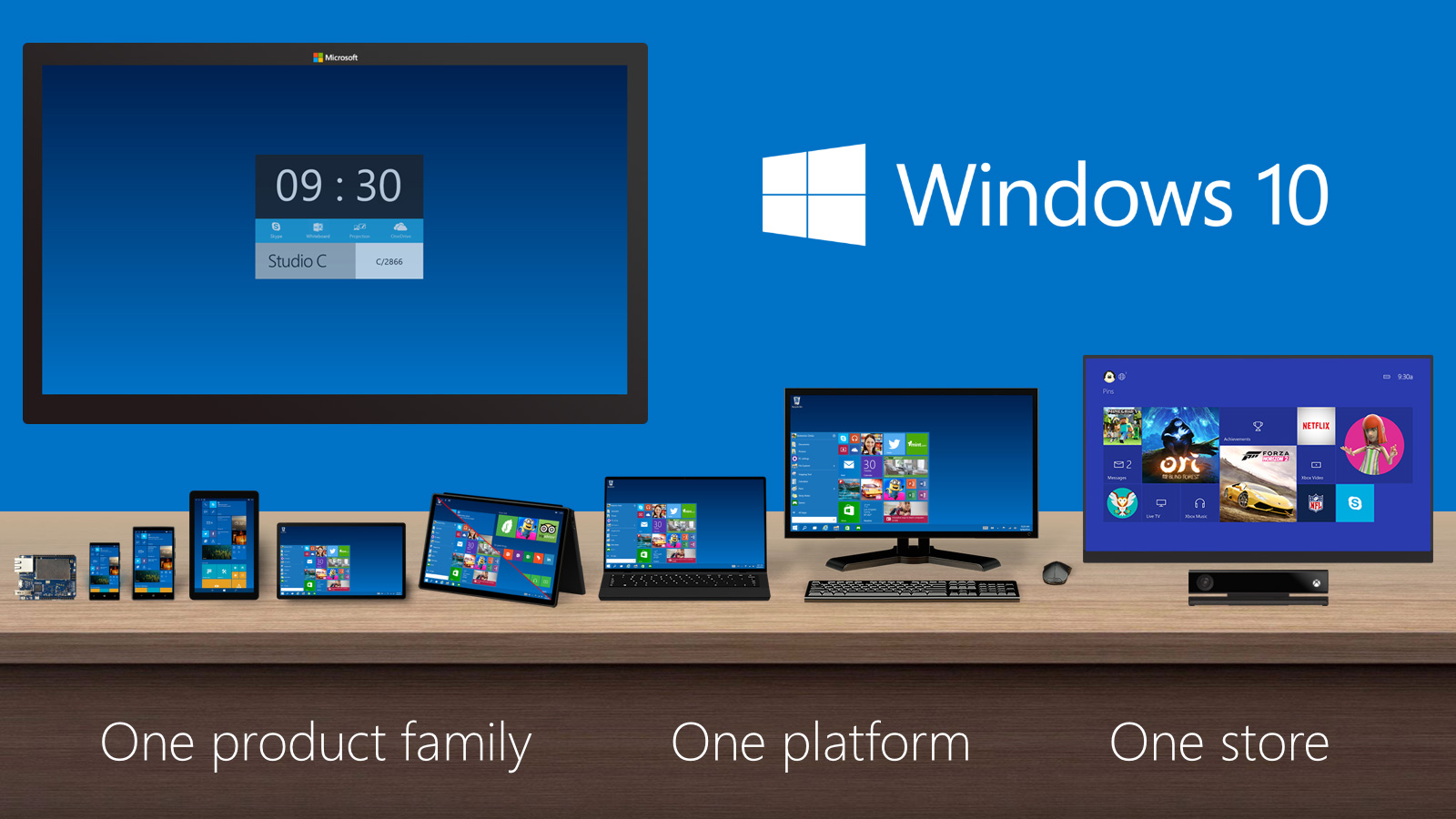 With the Anniversary update it became even more clear that Windows PC and Windows Mobile are going hand in hand, finally Xbox joined the family recently and took on board UWP apps that work across any Windows 10 device and then Windows 10 Creators Update happened. 2.5 year later and "One System" vision has came to an end.
While we were watching many exciting updates that are coming to Windows PC with many Insider Builds there was nothing to report that was coming to Mobile. Look at the short list of features below: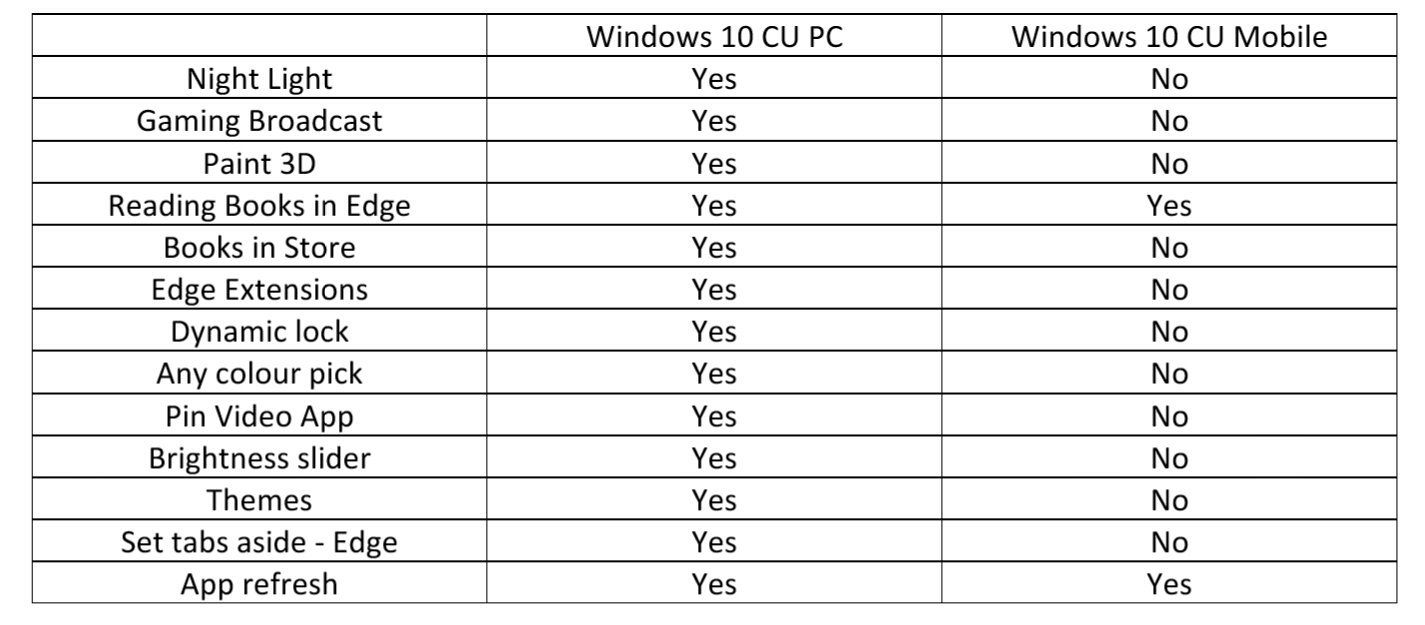 It looks as well like Microsoft will be dropping Mobile from Insider Preview Program as new builds aka Radstone 3 are already being dropped to PC's (no 16179) while Mobile gets only bug fixes and stays on number starting with 15… and being on separate branch called "features2".
FEW CHANGES
Skype drops Preview tag and gets a bit faster. Don't ask about SMS relay. I've seen reports that it works for some selected people, it doesn't work for me. Skype still is the worst messaging app around. There is no option to add gifs, no option to add photo on the spot. You need to leave the app, go to camera, take a photo and then wait 10 minutes or restart your mobile because you won't see picture straight after you took it. No other app (WhatsApp, Messenger, Viber, Kik) has such a problems.
Bluetooth settings have been merged with devices and is now called 'Bluetooth & other devices'. Finally there is an option to add new device. Although BT has not been fixed and still it is a lottery game when I try to connect my headphones.
The only change to Continuum is that you can turn your phone screen off while using Continuum.
You can now ask Cortana to activate few system commands, like changing the volume, controlling music, and identifying a song which was previously available but not by using your voice. It is also possible to set reminders to reoccur every month or year. That's it what has been added to Cortana after whole year!!! Design wise it is still really ugly, black and white background, rather early beta then finished product.
BIG DISAPPOINTMENT
There is no other way to describe this update as a big disappointment. A regular user, if lucky enough to get this update will not notice anything new at all. On top of that even previous updates were not up to pace with the rest of mobile competition and now will be even more behind them. Microsoft doesn't like to publicly admit their mistakes and failures so it will not surprise me if they do not officially kill Windows 10 Mobile per any statement but obviously if there is no new Radstone 3 updates and no new features coming along we can at least call this branch of Windows "frozen to death".