WhatsApp team today released a new update for its Beta application for Windows Phone and Windows 10 Mobile. The app has been updated to new version 2.17.138.0. The update comes with a minor new feature for Chats Sections.
Users while scrolling up will now find a small "Arrow Pointing downwards at the bottom right of the screen" (Screenshot Below). The arrow makes it easier for users to directly come to the last of the chat by clicking on the arrow.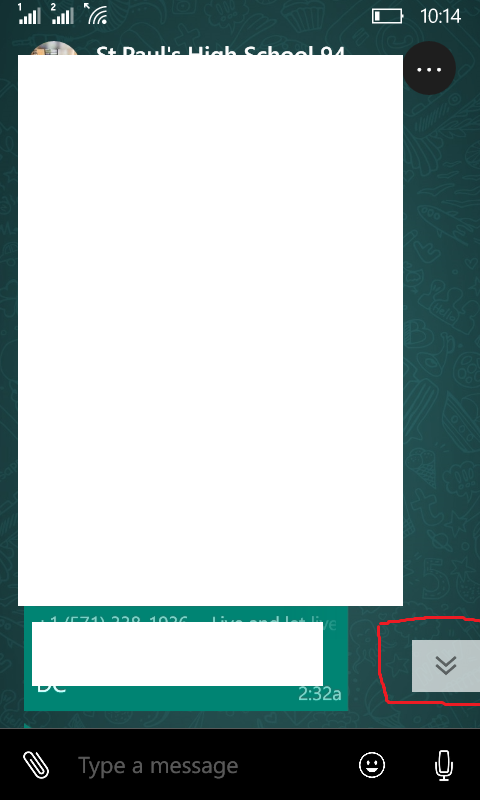 The arrow feature has been missing for a long time from the Windows Phone application and finally the Beta team has introduced the feature to all Windows Phone and Windows 10 Mobile Beta users. The feature could be pushed out to all users on Official WhatsApp version after successful testing on the Beta application.
The WhatsApp team is constantly working on bringing the Windows Phone Beta Application on par with iOS and Android. There are still lot of features which are missing for the Windows Phone application which are been tested internally and should be pushed out to the Beta users sooner than later.
The latest update to the WhatsApp Beta app is currently live and users can get it by clicking the below link. Do let us know if we missed anything new to mention after taking the latest update.