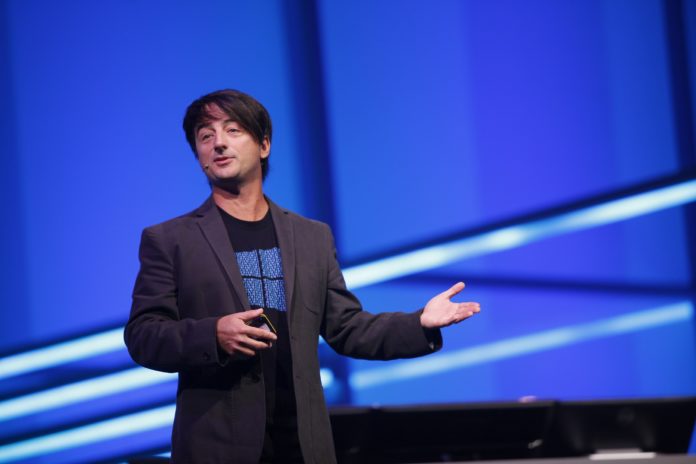 Joe Belfiore the man behind the Windows Phone and Windows 10 Mobile is now back at Microsoft. After a big vacation with his family Joe Belfiore is back to work. Joe Runs the team building Phone/Tablet/PC versions of Windows.
But according to a report from Mashable Joe doesn't have a title at the moment but according to source his main focus is to "make sure that Microsoft is focusing on and responding to the education audience."
Yesterday we've seen a report that Microsoft is holding a hardware Spring event and where they will introduces the new Windows 10 Cloud. And meantime returning of Belfiore, what what are the odds of that could have happen? Well, that's not just me. Even he is also pointing it out:
Well .. it appears I'm outed. Think the timing was a coincidence?

— Joe Belfiore (@joebelfiore) April 12, 2017
Microsoft is working on all new edition of Windows 10 Cloud which is specially designed for the education purpose and by targeting students. Windows Cloud is indeed Microsoft's take on Chromebooks. The more interesting thing about the Windows 10 Cloud is that actually comes with Office apps. And in addition Microsoft is bringing full-featured versions of its Office desktop apps to the Windows Store.
Company will soon date and venue of it's Spring hardware event; where we might not able to see new Surface Book but we'll see all new Surface category hardware with Windows Cloud. Stay tune to Windows Latest for more updates.