We all know what is Amazon Echo and it can do. Now Microsoft is all set to take on Amazon Echo & even Google Home. Microsoft is coming up with new speakers. Don't take it too simple, those are Cortana Powered Speakers. Yes, you heard it right. Microsoft had finally an answer to Echo & Google Home.
If rumors and leaked images are to be believed, Microsoft is planning to introduce new Cortana powered speakers in partnership with Harmon Kardon and other partners. A report on MSPU indicates clearly that this Cortana powered speakers are not far away.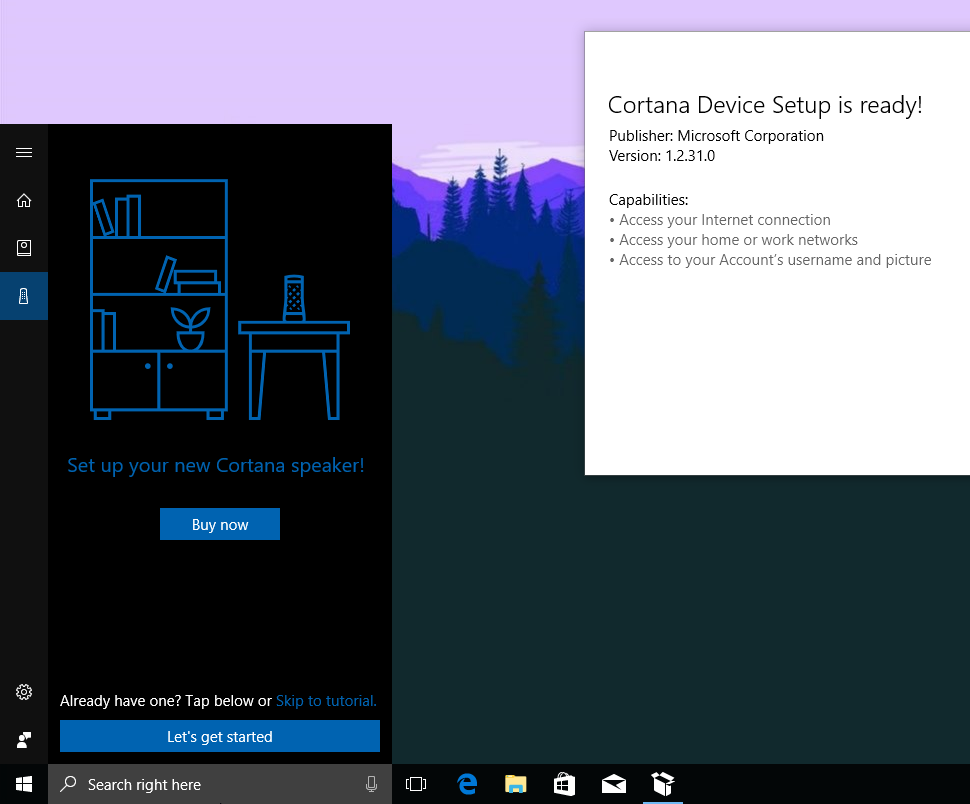 Those who are on latest Insider build, Redstone 3 may have noticed a section called "Devices" in Cortana. Actually, Microsoft is working on an app called "Cortana Device Setup" which will further control the devices by Cortana. The app may be available in the upcoming RS3 Insider builds.
From the above Image, we can see a "Buy Now" button on Cortana, which now redirects to a Microsoft Page. You can check yourself if your PC is running on the First Insider Build of RS3. In future when the speakers are out, we can control them from here. As of now, we don't have any Cortana Powered device. But take a look at the Screenshots below.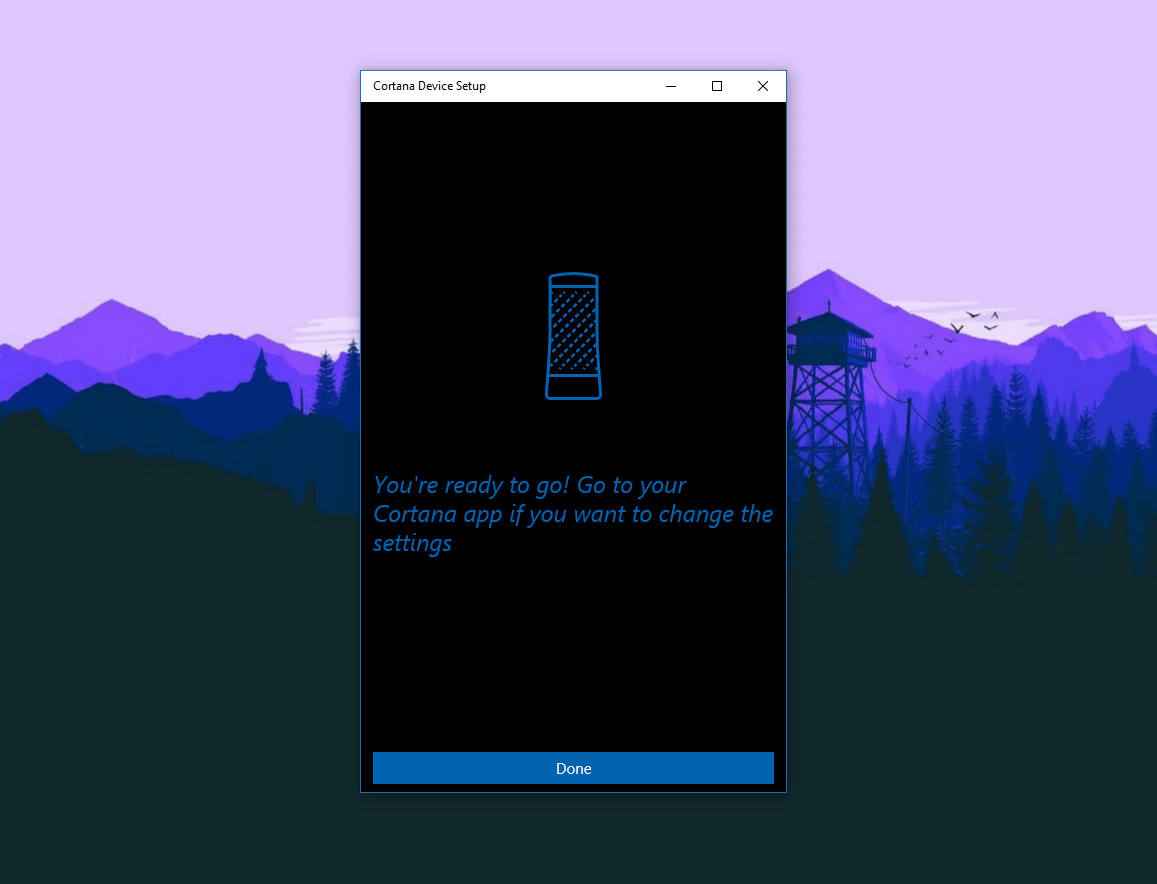 From the above Screenshot, we can understand that something is being cooked in the background by Microsoft and will soon come to light. And the app also contains some voice commands for Skype, Music, Reminder, Weather.
All these leaked Screenshots are pretty Interesting. It's not far when we have a Cortana Powered Device in our hands. How many of you are excited to see this and wanna try a Cortana Device. Let us know in the comments below.