Project Scorpio specs have been revealed. Microsoft's Project Scorpio was announced back at E3 2016, as a true successor to Xbox One. The reveal sent exciting shivers down the gamers throughout the world, as it promised to be the most powerful console ever built with insane computing powers.
Eurogamer has revealed the specs of Microsoft's Project Scorpio. It comes with 1080p and 4K support, a true powerhouse! It packs 12GB of GDDR5 RAM, at 6.8 GHz with 326 GB/s bandwidth. It features 8 CPU cores clocked at 2.3 GHz. The changes include HDMI, 3x USB 3.0, an SPDIF digital audio port and IR blaster.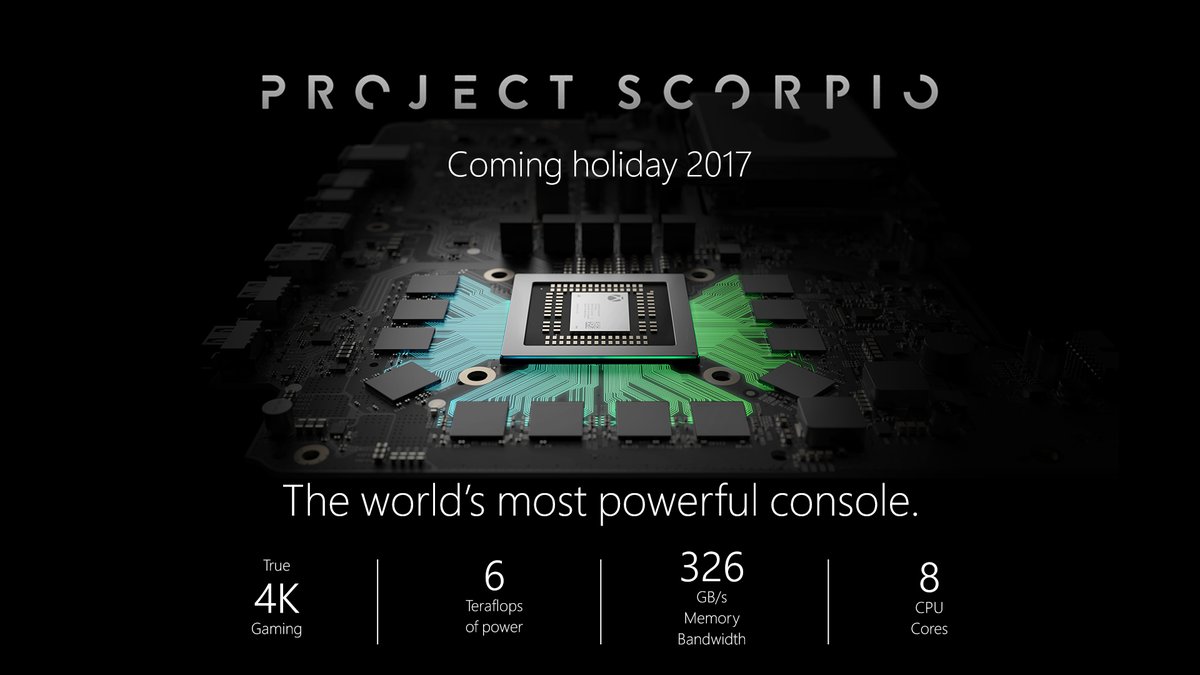 It also features Kinect with a USB adapter. Microsoft will sell the 1TB variant of the console, apparently, the other versions with better configuration will be launched soon.
Furthermore, several game companies have already joined the bandwagon and promised that their games would be fully optimised for Scorpio. Also with Microsoft's unification of the OS throughout the devices, the Xbox One and Project Scorpio will run Windows 10, bringing further improvements and most importantly, Windows Store apps.
No doubt, Project Scorpio will be a great piece of hardware and its price would be higher than any other console. The release date of the Scorpio hasn't been revealed yet but it will be available soon.