Earlier we reported that Telegram has released a Desktop App for Windows users. Now we are getting news that the Telegram team is currently working on Letting users send Short Video Messages via the Telegram Messenger Mobile app.
The team is currently testing the new Short Video Message feature on Android Devices in Beta program and we expect the feature to be released to iOS devices very soon. It is pretty easy to record videos and send them via the application on Mobile device.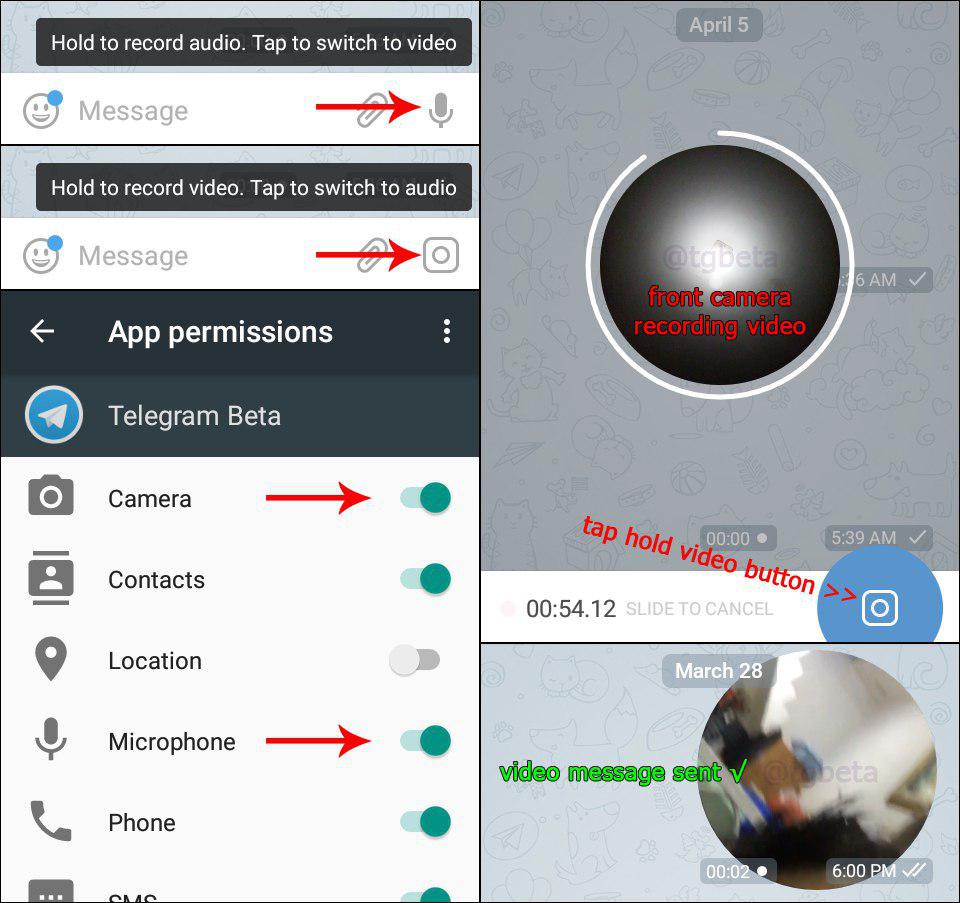 Users would need to tap on the mic icon once and the icon will be replace with a camera icon. Then you need to hold on the Camera Icon to record the video and release to send the video to the intended individual.
The feature is currently being tested on Android devices in Beta Program and should be released to all users after successful testing.