The Mixed Reality market is poised to increase in the next few years and Microsoft is all in all with it. In a recent blog post, Microsoft reaffirmed their intentions on being in the Mixed Reality segment.
The Windows 10 Creators Update will introduce new capabilities that will "blur the lines between the physical and virtual worlds". With new headsets from Acer, ASUS, Dell, HP, and Lenovo, Mixed Reality will not only become more affordable but also easily accessible. If that wasn't enough, in a new leaked email from Yusuf Mehdi, Corporate VP,WDG further solidifies the fact.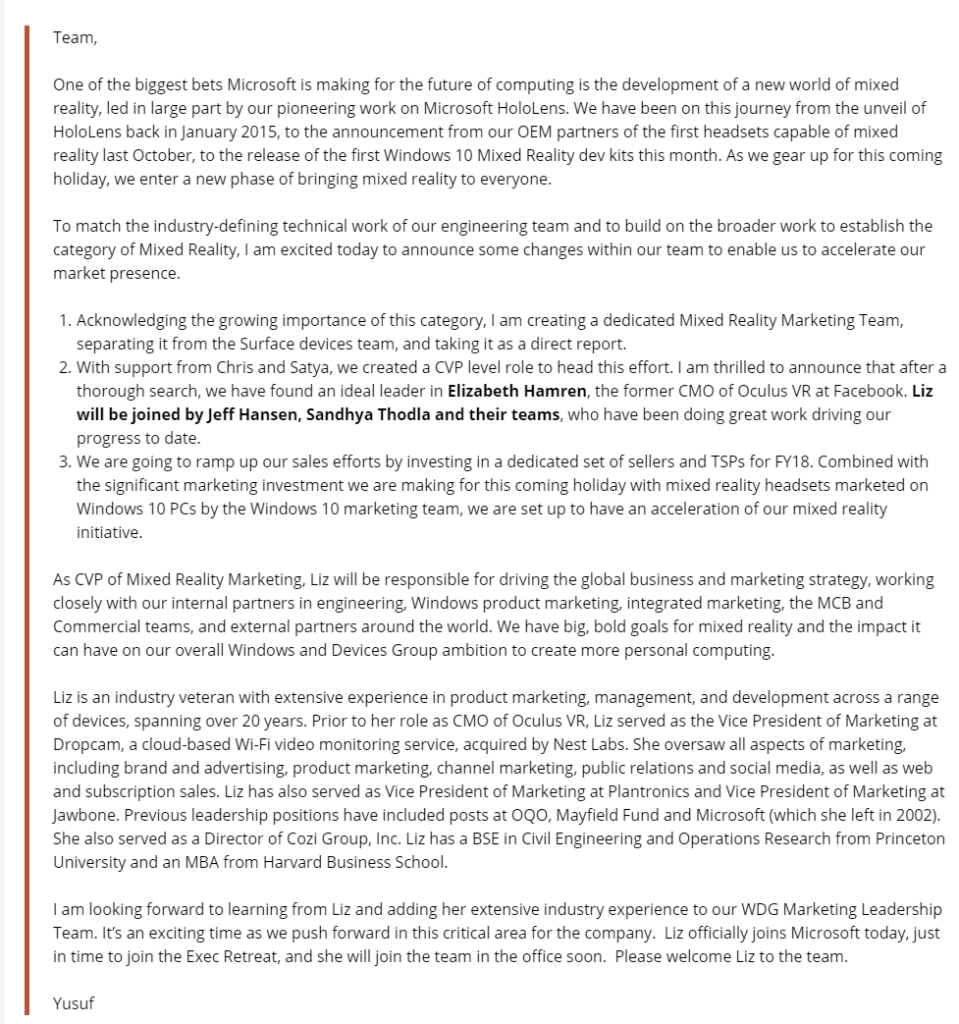 With new hirings and the formation of a new Mixed Reality team, Microsoft is showing its commitment to the Mixed Reality segment. The Creators Update is heavily infused with new features targeted at bridging the gap between AR and VR.
The goal of Windows 10 was that of a single OS an all devices. The same OS runs in different flavours on PC, Mobile, Xbox and HoloLens and we can boldly guess that all of these devices will play an important role in the Mixed Reality market. HoloLens with the Xbox? A VR enabled Windows Phone? Why not? With Microsoft's new goal, everything looks plausible.