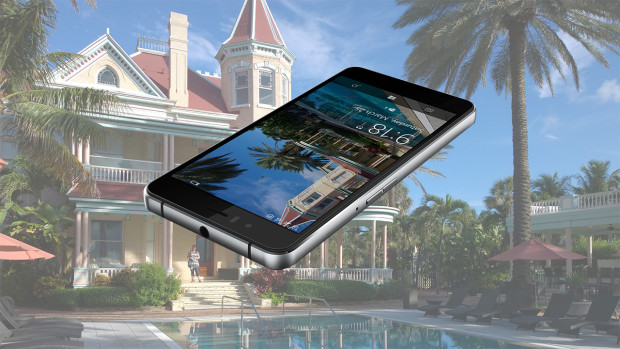 A new Windows Phone is now available on the market, starting from today. After many delays and peeks, WhartonBrooks has formally announced their new Windows Phone, the Cerulean Moment.
Announced back in August, last year, the little known company hyped a lot about its upcoming Windows Phone device. Told to be primarily targeted at fans, the device promised to deliver "ground-breaking and disruptive technologies". Though that part is still shrouded in clouds of doubt, the phone is indeed a beautiful looking mid-range Windows Phone.
Priced at a reasonable $290, the phone sports specs that matches with the price. With a Qualcomm Snapdragon 617 processor, a healthy 3GB RAM, 32GB of internal storage(expandable via a microSD slot), a 13MP & 5MP front and rear shooters, the phone packs quite a punch for the price. The only place it falls short is the screen. A 5-inch 720p display sounds disappointing but the company is touting that the phone can last a whole day with a single charge, so we can't really complain. On the software side, the phone will run Windows 10 Mobile with Continuum enabled.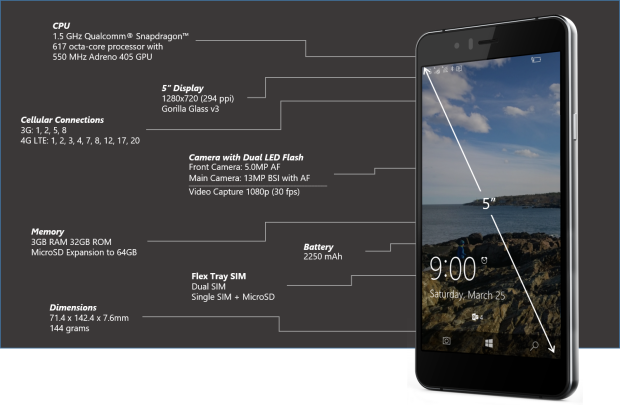 The phone will support continuum but wirelessly. Not having a USB-C port, the phone will have to depend on Miracast for continuum, and that is not a good experience at all. But that's not all. WhartonBrooks CEO Greg Murphy revealed on an interview with Windows Central, that the phone will feature four new features not found elsewhere.
Firstly it will feature an Events Tracker app, that can record life events in a hub like UI. It will also have a feature that can act as tool for first responders in emergency situations. This is more of enterprise focussed feature that WhartonBrooks seems really hopeful about. If that was not enough, the phone will also act as tool to measure emissions. There will be yet another feature that was not revealed, but Jason L Ward got to use it, and described it as "exciting for consumers". The last feature seems to be the most exciting of the lot and we have to keep waiting for the complete feature reveal.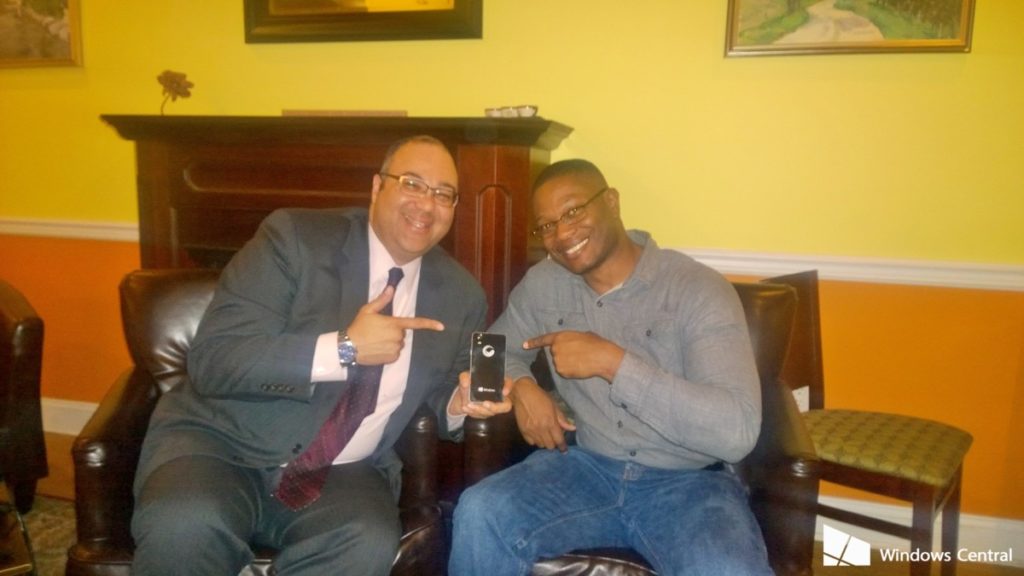 So, does this new Windows Phone excite us? From a perspective of a Windows Phone fan and user, the device certainly generates a bit of excitement from me. It's affordable, good looking and a nicely specced device. I would get one if it was available and here comes the real catch.
The phone is being launched through an Indiegogo campaign and that's where the distrust begins. The last Indigogo campaign for a Windows Phone was for the NuAns Neo, and that failed terribly. So bad was the outcome that NuAns expressed their disappointment with Windows 10 and finally shifted to the Android market. WhartonBrooks promises to be all-in-all with Windows Phone but we can't help but feel a little sceptic seeing the history.
If you want the phone, you'll have to chip-in or wait until the firm meets it $1.1 million goal. The phone, though a Windows Phone, looks promising and if Microsoft gets behind the promotion and pushes the device, it could sell well. If not for new users, the device will be a welcome to all those Windows Phone users who were yearning for a new device and had become frustrated with no new phones to purchase.