So once in a while we often delete an important files/folders from the hard drive and need to re-download or re-create one. But deep down we all know that the new document is never same as previous one. But what if we recover those deleted files so easily instead of re-creating? Try Stellar Phoenix Windows Data Recovery.
Stellar Phoenix Windows Data Recovery tool is the best and efficient tool to recover the lost or deleted data. Stellar Phoenix Windows Data Recovery provides tons of options to recover various data. It can recover the all office documents, emails, photos, video, audio files and much more.
One of the best thing in this software is the ability to recover lost data from inaccessible partitions. In addition it can also recover data from the Internal and external hard drive.  The performance of the software is really good and it can recover files within few minutes. Even the free version of the software can recovers 1 GB of lost or deleted data.
The smart search feature of this software can easily finds the deleted files. The smart feature also let users to search by name and type. Furthermore, the software also allow users to search for lost or deleted data in specific folder which surely save to time and no need to scan the entire hard drive.
Once you find the all deleted files the software then it ask users to choose specific folder or file to recover it.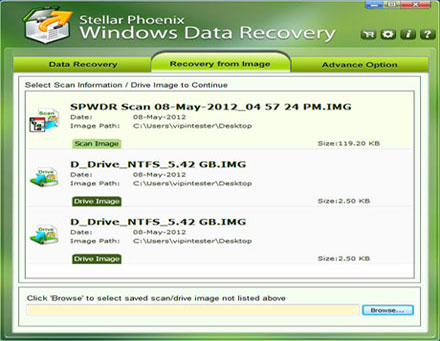 The software also allows you to recover the data from the mobile's memory card. All you have to do is connect your memory card to system and run the software. Once the external storage is connected to the system and the device is recognized, the software will display the external drive along with the list of other drive volumes which can be selected to recover Windows data.
The user interface and design of software is just ok, user can navigate through the entire software easily. Although what it matter is performance of software, which is really great. It is a powerful and reliable data recovery software.
The bottom line is the Stellar Phoenix Windows Data Recovery is very efficient and flawless. No matter what type of data you have lost and on whatever device you may have stored it on, Stellar Phoenix Windows Data Recovery should be able to get you back on track.