After months of rumors, earlier this year Microsoft announced Outlook Premium, a new subscription-based service which is offering features like Ad-free inbox, custom domain for 5 addresses and more for $49.95/yr. The service originally launched in the US, but it's now expanding in 6 more countries.
Indeed Outlook Premium seems to be available in the United Kingdom of Great Britain, Ireland, Singapore, Hong Kong, Australia, and Canada.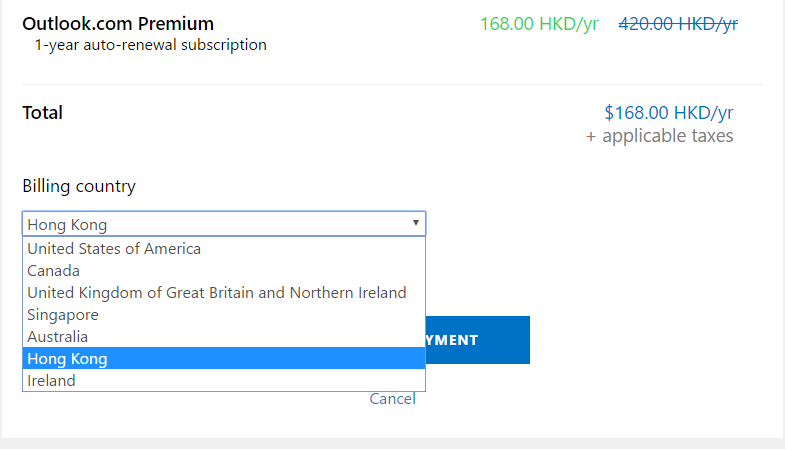 Basically, with Outlook Premium you'll get an ad-free experience, along with a bunch of cool features like personalized emails (i.e [email protected]) for 5 addresses, and you get to share calendars, contacts and other stuff with the same 5 addresses.
If you're interested, as I said above the service comes at $49.95/yr, but if you'll subscribe before March 31st, you'll get to pay just $19.95/yr or equivalent for other currencies in the new countries where Outlook Premium was made available.
You may subscribe or get more info at the link below: