With Windows installed on millions of PCs across the world, infections in the forms of malware and viruses are common. Though partnered with a good Antivirus, Windows can tackle most of the attacks, some of them do get through.
A new tech support scam, which claims to fix your 'affected' PC has been found out by BleepingComputer. The scam gets installed on your PC through a part of a software bundle called "Super Tuneup Technologies LLP". The origination of the scam is believed to be India, and asks the user to call a number to fix their PC, which is at 'risk'. Programmed to run at startup, it will automatically pop-up a generic 'Your Computer May be at risk' dialog and a helpline number is displayed. Call them and you are done for.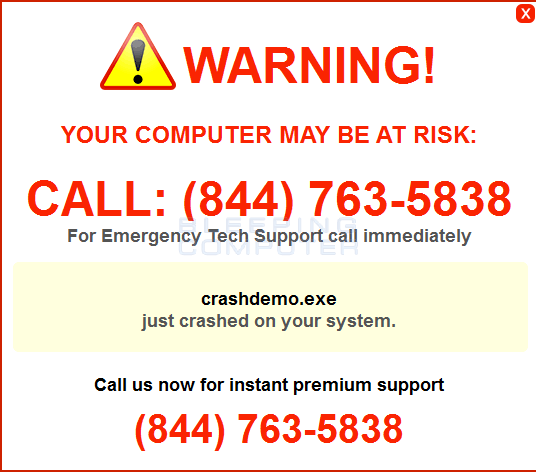 Attacks of these kinds are not new and though they are highlighted in almost all tech channels and security bulletins, thousands of unsuspecting users fall victim to them. Fraudulent companies take advantage of the affected users and siphon of valuable data and a good amount of money from them.
It is always advisable to check thoroughly what software you are installing. Users should make sure to see that the software they install doesn't bundle something 'extra' with it. Also, using a good Antivirus program(see our guide here) coupled with updated versions of Windows will take care most of these risks.