During the Mobile World Congress(MWC) 2017, Samsung launched their Galaxy Book. A splendid Windows 10 device, it came with some of Samsung's signature features.
Announced as the follow up off the Galaxy TabPro S devices, the Galaxy Book has impressive specs. With the latest Intel Kaby Lake processors, a superb display and Samsung Flow, the devices generated enough excitement. Microsoft also showed off the device and highlighted it's inking capabilities. Creators Update is just around the corner, and Microsoft took the chance to showcase the inking improvements.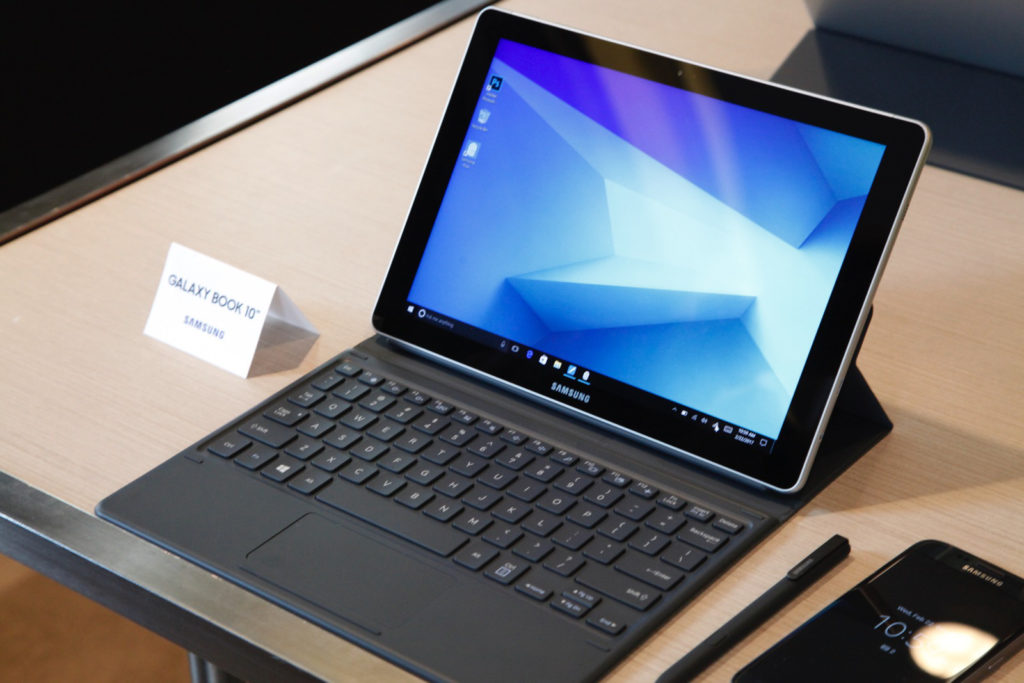 Now Samsung has took to press to announce that it is working with Microsoft to market the device. In addition to create the device, Samsung seems to have deepened its ties with the Redmond Software giant further.
The Surface line-up from Microsoft has proved to be very successful throughout the world. Samsung's take on the Surface, the Galaxy Book, will indeed prove to be a hit if the marketing goes right. With consumers wanting more premium devices and the tablet market shifting towards Windows from Android and Apple, the Galaxy Book makes prefect sense. Samsung has already showed interest in producing more Windows 10 2-in-1 devices.
A partnership with Microsoft will further bolster Samsung's sales, as the devices will be heavily promoted by two firms, one a Hardware giant and the other a Software behemoth. With Surface Pro 5 just around the corner, the 2-in-1 Windows 10 device market is set to get more exciting and Samsung is not wanting to miss the chance.