Project Scorpio was announced back at E3 2016, as a true successor to Xbox One. The reveal sent exciting shivers down the gamers throughout the world, as it promised to be the most powerful console ever built with insane computing powers.
It was a direct counter to Sony's PlayStation 4 Neo's launch and that worked a bit. The tech and gaming world went into a frenzy. Several game companies joined the bandwagon and promised that their games would be fully optimized for Scorpio. Also with Microsoft's unification of the OS throughout the devices, the Xbox One and Project Scorpio will run Windows 10, bringing further improvements and most importantly, Windows Store apps.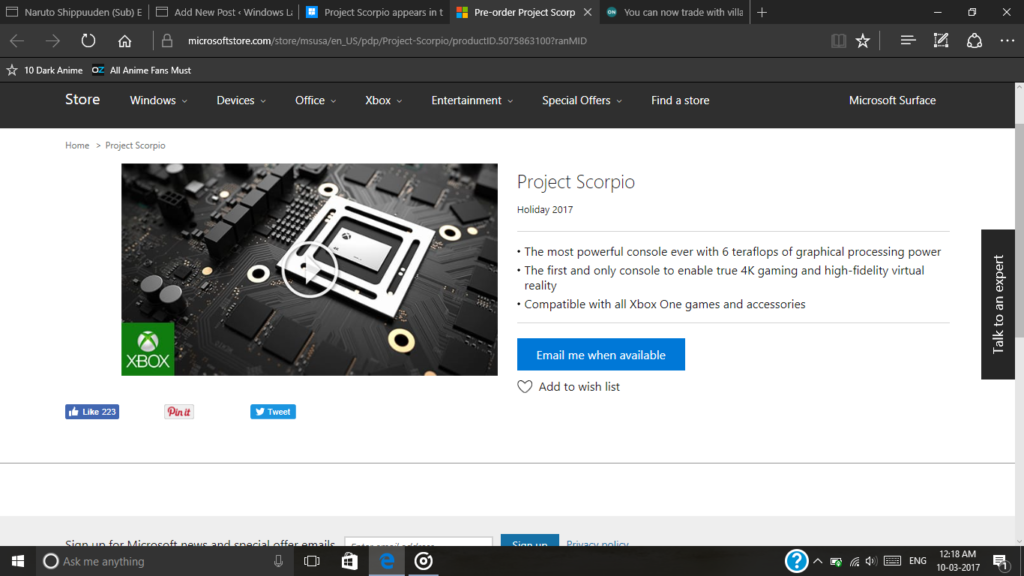 While details still remain scarce, a new store listing has popped up on the Microsoft Store page about Project Scorpio. The page doesn't inform much expect that it would be the 'most powerful console' with 'true 4K gaming and high-fidelity virtual reality'. Also present is an option to enable email alerts when the console becomes available. Interestingly, the page description shows that it is a page to 'Pre-order Project Scorpio', though we expect a pre order option to show up pretty soon.
You can view the store listing here.