Disqus has pushed out a new update for its Beta App for Windows 10 and Windows 10 Mobile. The update has pushed the app to new version 4.0.15. The update for the Beta App comes with New Login Improvements and usual bug fixes. Below is the full changelog:
Changelog:
New login experience
This will have updated images and an orderly animation that you can follow as you start. This is to help new users understand what Disqus is before they register. You can try this by either disconnecting (Settings -> Application) or by clicking on the "Welcome Page" link in Settings -> About.
Improvements in article links
The links will now open in a browser integrated with the application, including plain text pages. This also comes with improving the rendering of plain text articles.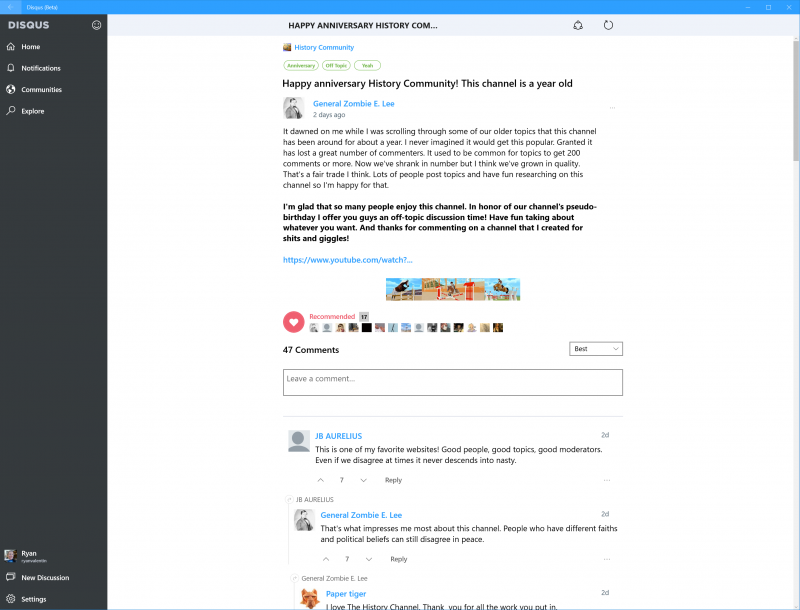 Remainder of changes:
Some usability improvements with the menu, especially on smaller mobile devices.
The application will now notify you if you have not verified your email, which will improve the chances of accepting comments.
Fixed an issue where new users would have a notification but could not see it
Fixed several internal issues, one of which was causing an unexpected shutdown.
The update for the Beta app is currently live and you can get the same by clicking the below link. Do let us know your comments in regards to the performance of the app after taking the latest update.