Twitter is rolling out a new update to its Windows 10 App. The update is currently rolling out and should be available to all users very soon. The new update introduces  "Tab Feature" with the latest update to the Windows 10 app. The app has been updated to new version 5.5.0.0.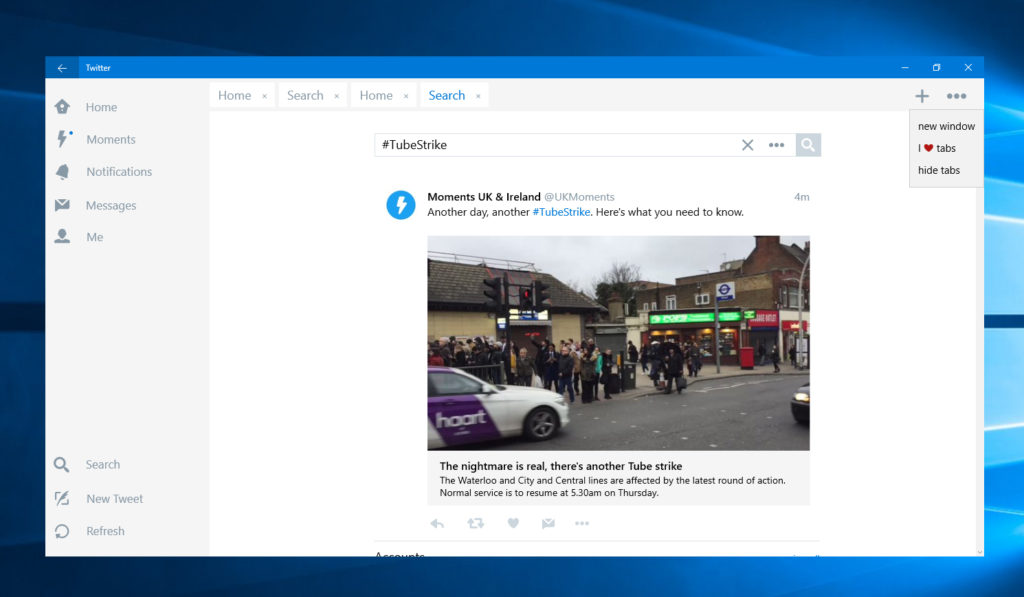 The new Tab feature is really useful for users having multiple accounts. For Example, you can have your timeline on the main tab, and other profiles, lists, direct messages, etc. can be opened in other tabs. You can hide all the tabs at once or you can close a certain tab. And if you don't like Tabs at all, you can completely turn it off from settings.
Along with Tabs, Twitter is also adding the ability to share a tweet via Direct Messages in the app. Currently Twitter seems to be rolling out the new Tabs feature to Windows 10 users on PC and Tablets.
The update is currently available for users of Windows 10 PC and Tablets only and should be rolled out to Windows 10 Mobile users soon. If you haven't taken the update you can do so by clicking the below link.