Microsoft is expected to release Windows 10 Creators Update in April. Windows Insiders have been testing Windows 10 Previews builds for a while now and they have provided feedbacks to Microsoft. Windows 10 Creators Update is the company's next major update which will bring new features and improvements to Windows 10 Devices.
Microsoft's Windows 10 Creators Update will introduce a most awaited feature. The update will finally bring the ability to control Cellular Data on Windows 10 Devices. However, your device will need to support SIM cards in order to use this feature. It is a clear sign that Microsoft has started to make Windows 10 more about mobile.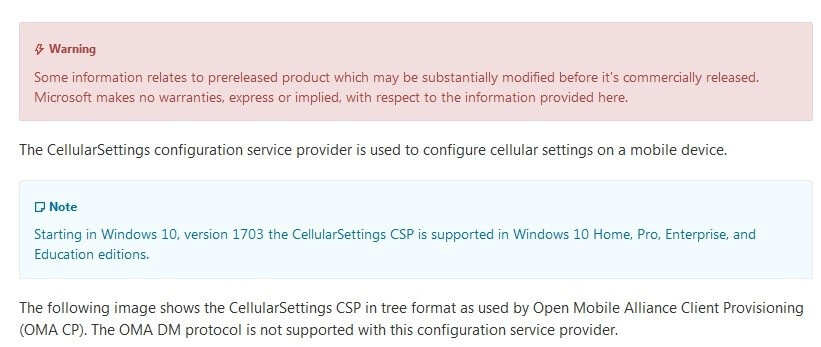 MSD Documentation states, "Starting in Windows 10, version 1703 the CellularSettings CSP is supported in Windows 10 Home, Pro, Enterprise, and Education editions."
Let us know your thoughts in the comments below.