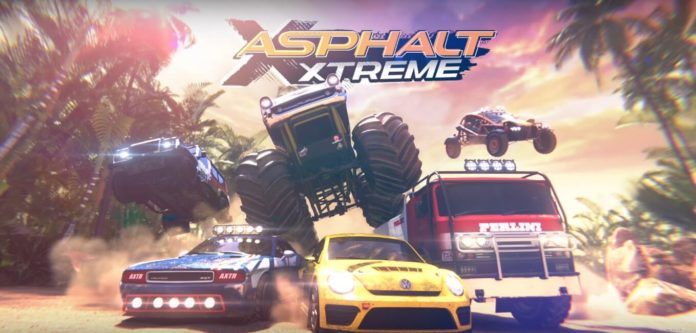 Gameloft today pushed out an update to its Asphalt Xtreme Game for Windows Phone and Windows 10. The company has updated the app with lot of new features apart from the usual Bug fixes and improvements. The app has been bumped to new version 1.2.0.9. Below is the full changelog:
Changelog:
Think you've already felt the full, unbridled power of Asphalt Xtreme? Ha! We've barely warmed up! Get a load of these new features and challenges to keep you on your toes in Update #2!
• 6 MIND-BLOWING NEW RIDES: Whatever your style of speed may be, there's a new ride to try, including the Hummer HX (SUV), Mini John Cooper Works (Rally), 1968 Chevrolet Camaro (Muscle Car) and more!
• MORE TO MASTER: Take on a brand-new Season for each challenge level, from Rookie to Master. And challenge yourself to the ultimate tests of skill in 6 new Masteries—one for each of the new vehicles.
• CRACK OPEN THE NEW YEAR: Stock up on new Seasonal Boxes with awesome new items inside.
• OTHER UPGRADES: Various game performance improvements, optimizations and bug fixes.
The update for the app is currently live and you can get it by clicking the below link. Do let us know your first impressions of the new features after taking the update, in the comments below.