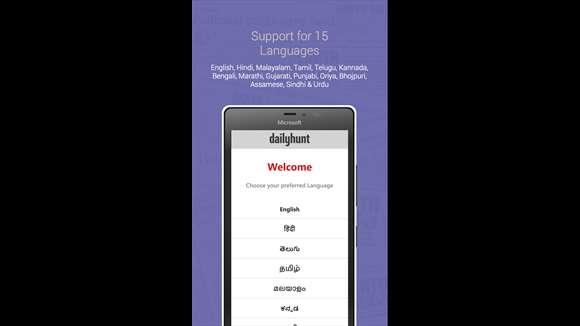 Dailyhunt, the newspaper App is now available for download on Windows 10 PC and Tablets. The company has released the new Windows 10 Desktop App which is now available for download in Windows Store. The app is currently not a UWP app since its not available for Windows 10 Mobile just yet. But the company plans to release the Mobile app very soon.
Features:
Read news and content in English and 14 Indian languages and from 600+ different sources.
News, blogs, photo galleries and videos, are all available to you in an easy to use, full screen experience.
Support for 14 Indian languages
Get local news in your language from Indian districts & towns, world news, weather, horoscope & stock updates
Notifications of Breaking News
Dailyhunt now on Windows 10 Desktop! Coming soon for Dailyhunt UWP: Windows 10 Mobile App, Dailyhunt Books & Dailyhunt Buzz! Write to [email protected] with your suggestions.
The Windows 10 Desktop Dailyhunt App is currently available for download  and if you are interested you can download it by clicking the below link.