The developers behind MyTube has rolled out a new update to its Windows 10 Mobile's beta app. MyTube Beta for Windows 10 Mobile has received a new update and the update has introduced new features and improvements.
The app has been updated to new version 2.9.77.0. It brings some major changes and you can find the complete changelog below: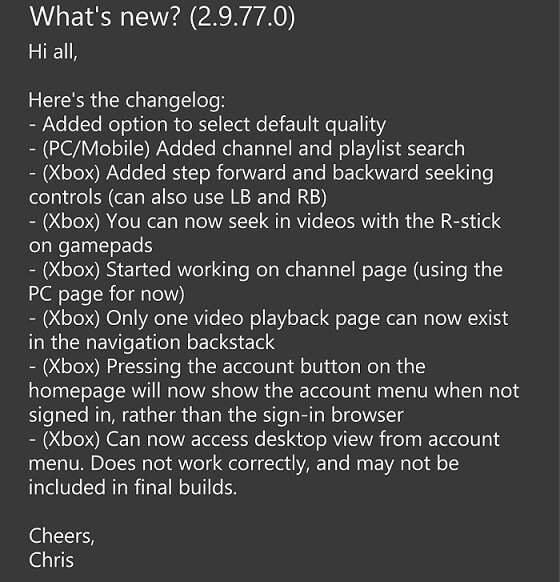 The update for the beta app is currently live and you can get it by clicking the below link. Do let us know your experience of the app after the latest update.
Download MyTube Beta for Windows Phone and Windows 10 Mobile