Nokia seems to be working on several smartphones and tablets. A reported has suggested earlier about more than 6 Nokia phones will be launched this year and the company has already launched Nokia 6 smartphone. The company is expected to reveal first flagship smartphone this year as well.
However, Nokia is also testing an affordable phone, dubbed as Nokia Heart. Now two new Nokia smartphones have passed certification test in Russia. The phones are TA-1008 and TA-1030. Nokia TA-XXXX series seems to be of smartphones and the RM-XXXX will be feature phones lineup.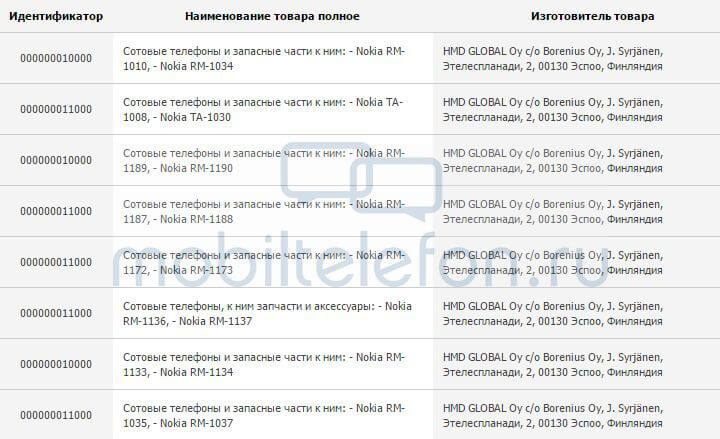 It could be possible that the phones are Nokia E1 and Nokia Heart. However, one of them could be the P1 smartphone as well. As MWC is around the corners, we can expect new Nokia phones getting launched in the event.
Meanwhile, do let us know your thoughts in the comments below.