Facebook owned Instagram is currently working on bringing Multi Photo Posts option to its App on All platforms. Currently you are able to select only one Photo and post on your timeline, this is bound to change very soon as Instagram is currently working on bringing Multi Photo Posts as an album to your timeline.
This option is currently under testing internally on Android beta version, and if all goes well the option could well see the light of the day very soon. With the Multi Photos in a single post option users can select up to 10 photos from their galley, slap on filters to each photo they choose, then upload the photos as an album to their timeline.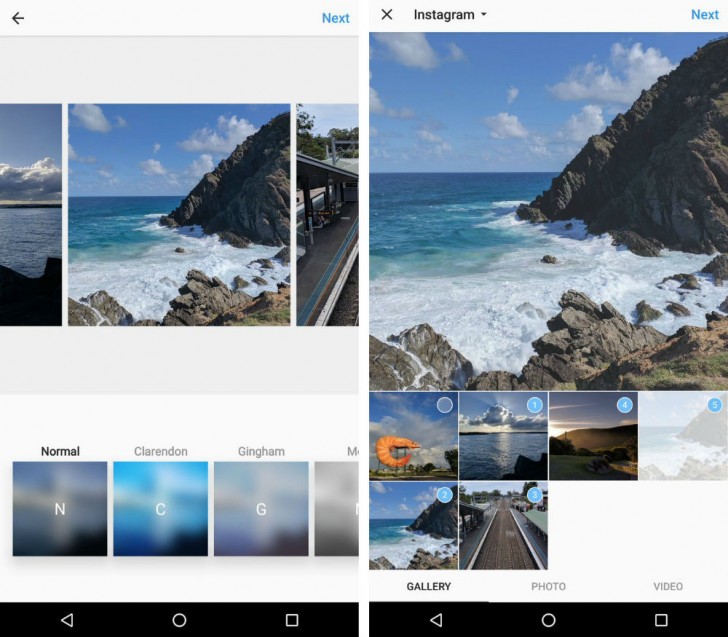 From the followers' perspective, they will see the album and can then slide through the various shots, liking photos as they go. Currently you will be able to select photos to place them into an album, but you won't be able to post them to your timeline. The Timeline feature is currently not working and hence the Instagram team is currently testing it internally before releasing it to the Beta testers on other platforms.
It's unclear how long it will take for this to roll out to every single Instagram user, but once you get it you'll be able to long tap on a photo in your gallery to enter a multi-select mode which will allow you to choose other images (10 in total) to go into that one post.
You can also add your preferred filters to every photo one by one, and then post the whole selection as an album in your timeline. We will however update this article once we have more information on the official release of the new Multi Photo posts option to all users by Instagram.