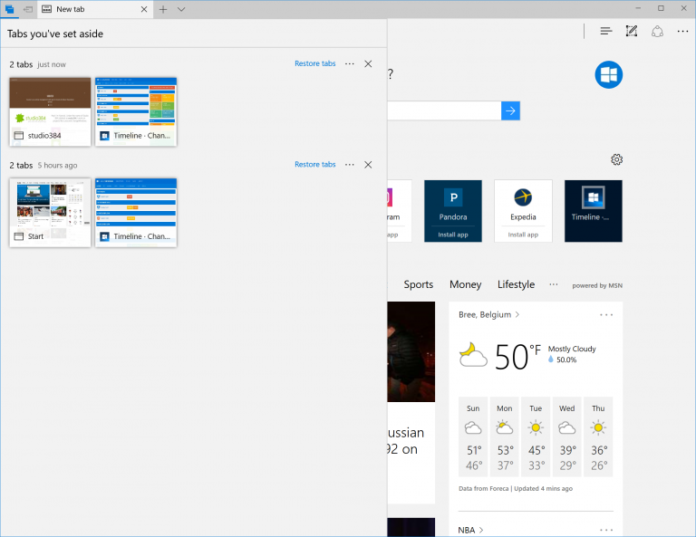 Microsoft highlighting upcoming features with Windows 10 Creators Update in Microsoft Edge. Company shared a video which demonstrate upcoming features in Microsoft Edge.
You might aware of that Microsoft Edge will get lots of new features and enhancement in upcoming major update for Windows 10. Edge will get tab management features which will took browsing experience to completely new level.  This feature will allow users to set group of tabs aside by just one click and they can get back to at a later date.
the completely revamped browser tab management. Users will not only be able to multitask through preview thumbnails of their open web pages, but they'll be able to toss them all aside without the risk of losing their place.
Recently company already added new Book Store and bring support for EPUB files in Edge which already put the reading experience to new threshold. Along with all new tab experience and EPB support Edge it will get WebVR support too. Basically WebVR will will allow users to view virtual reality content from the web right on their Windows 10 device.
In addition the company also bringing new Payment Request API in Edge with Creators Update. All things aside company also improved the security of the Microsoft Edge. company claims Edge is going to be even faster, more efficient and more secure with the Creators Update.
All these features will be available to all users with next Windows 10 major update aka the Windows 10 Creators Update. The Windows 10 Creators Update is scheduled for April 2017. However if you want to try these new features then go ahead and join Windows Insider program and download the latest preview build on your device. Which feature you like most in Edge? let us know in a comment below.