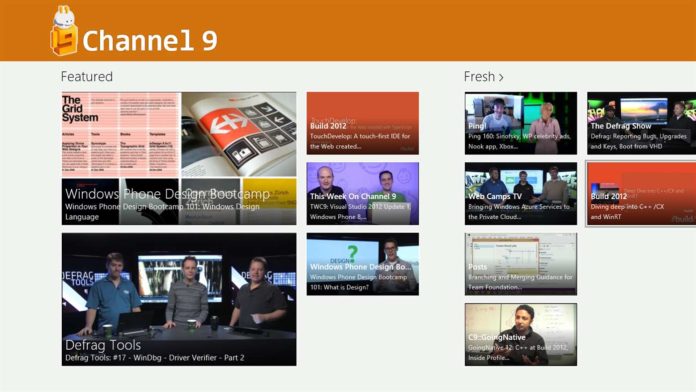 Microsoft has now released a new Universal Windows App for Channel 9. Microsoft Channel 9 is a Microsoft community site for company's customers created back in 2004. It hosts video channels, discussions, podcasts, screencasts, interviews and more.
The new Channel 9 app offers improved search experience for non-English users who accept Language-Enabled. In addition to that the app also include features such as pin your favorite shows, Live Tiles, cast and watch videos on other devices on the network, and share the videos using Windows 8 Charm.
Since it's UWP the app is also available for the mobile devices too. The new app include many new features some of them are listed below.
The new tile layout: We want to keep the experience of Channel 9 consistent and familiar as our site so our videos are organized in similar categories in a tile layout
Cast videos to other networked devices: You can connect and watch videos on other networked devices
Share your videos using Windows 8 Charm: Share your videos with Cortana for a reminder, email your network about a video, keeping notes about a video in OneNote, or tweet an interesting video.
Easy access to your favorite videos in the Queue
See all your downloaded Channel 9 videos
And Microsoft is not done with the app. They also mentioned in the description that they will improve search experience and soon add new features such as PlayList, Subscribe, and Personalized content specific to user's interest and preference. Are you looking forward to use this app. You can download the Channel 9 app from here.