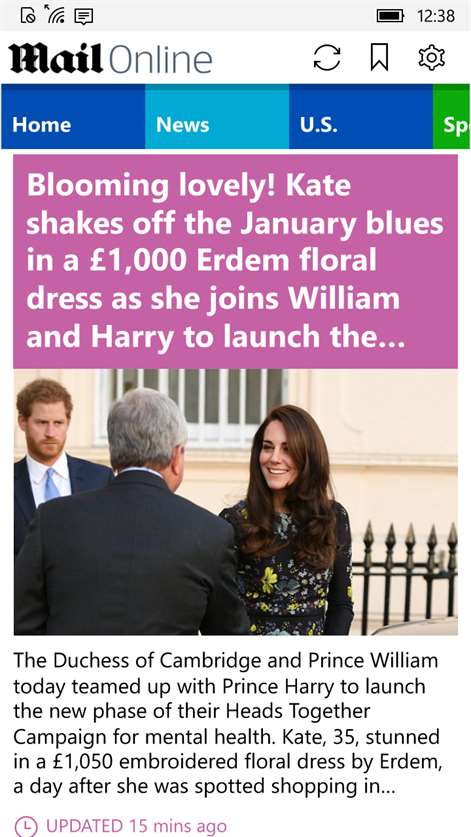 Daily Mail app was released to the Windows 10 users a year ago. However the users were not very happy with the UI for the UWP app for Windows 10. The users felt that the app looked more like a newspaper than a UWP app.
Today the developers of Daily Mail released a new update to its UWP app for Windows 10. The app has been bumped to new version 2.0.5.0. The update comes with a new UI along with some bug fixes and improvements to the app on Windows 10.
The new redesign of the DailyMail app makes it look more different and has tons of color and style into the new app. The new update gives the entire website a brand new look and feel, offering users a better feel while reading a article.
The update for the DailyMail app is live and you can get it by clicking the below link. Do let us know if you find anything more after the latest update.
Download DailyMail app for Windows 10