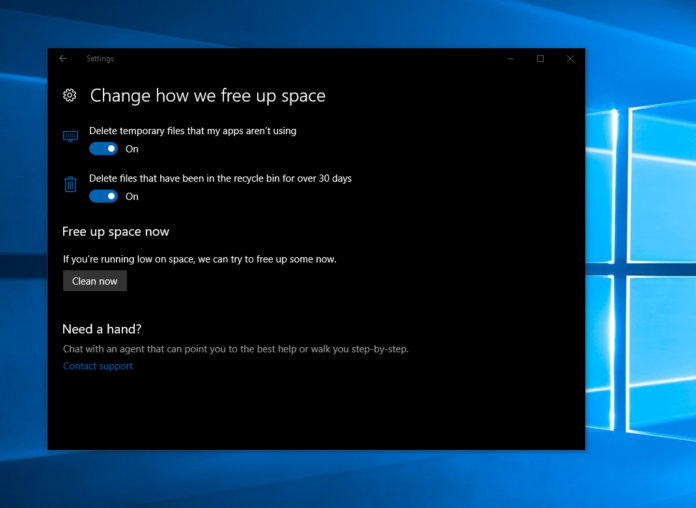 Microsoft released Windows 10 Insider Preview Build 15014 with many new features and improvements over the last public preview build 15007. Build 15014 bring many notable new features such as Books in Windows Store and more.
Along with all new feature one more important feature also added to Windows 10 build 15014. This feature have ability to remove some useless unnecessary files from the device. Basically this new feature have 2 option. The feature named  Storage Sense will essentially remove temporary files that aren't being used by any of your installed files, and it will automatically clean the Recycle Bin every 30 days to give you some extra storage space on your device.
Not only that new features Storage Sense feature also allow user to trigger a manual clean-up which is very helpful when you need very small amount of space urgently. This feature is very helpful for the device which have low storage.
Well here's one thing; this feature is disabled by default but? But you can enable it and use it on any device running build 15014. All you have to do is just head over to Setting app then System. Then choose Storage section.
Of course this feature will be available for everyone once Microsoft roll out Windows 10 Creators Update. Windows 10 Creators Update is scheduled for April 2017. But if you want to try this feature right now then just became a part of the Insider Program and download the latest update on your Windows 10 device.
Are you looking forward for storage sense? Which tool you are using to delete temporary files?
Source : Windows Blog Via : MSPU