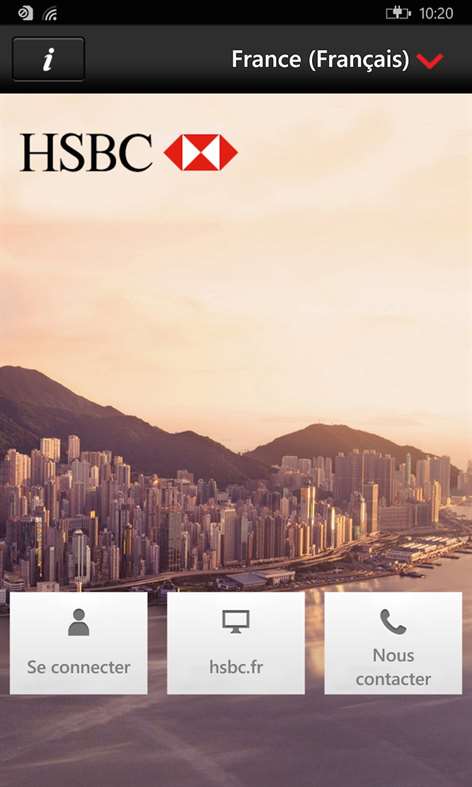 HSBC had launched its Windows Mobile app for Windows Phone 8.1 in the year 2014.  The app had for long not seen any major updates for the application, nor the company wanted to develop a UWP for Windows 10 Mobile. The app was only updated generally to fix bug and issues with its performance on Windows 8.1.
But now the company has confirmed that it will be pulling its Mobile app from the Windows Store at the end of February 2017. The reason behind the company's decision has been the abandonment of the Windows Platform by Microsoft.
The Windows OS managed to build up quite a user base before that fateful decision taken by Microsoft to abandon its Development of its OS. The company has sent the below Message confirming the withdrawal of the application.
"To manage your accounts, you downloaded the HSBC My Mobile Bank application to a Windows Phone. The services offered by Microsoft are evolving and their decision to abandon the support of their offer related to mobile phones leads us to review the perimeter of our Mobile application. As of February 2017, the HSBC application will no longer be available on mobiles Windows. However, you will be able to continue to consult and manage your accounts on the Internet from your secure online bank. If you change mobile, we invite you to download the application HSBC My mobile bank available on Android phones and iOS. Our remote consultants and the team of your agency are at your disposal for any further information."
If any of our Windows 8.1 customers are using the HSBC Mobile App, the company now request them to shift to Android or iOS or use the Desktop version of the application. The application is currently available and if you would like to use the app, then you can download the app by clicking the below link.