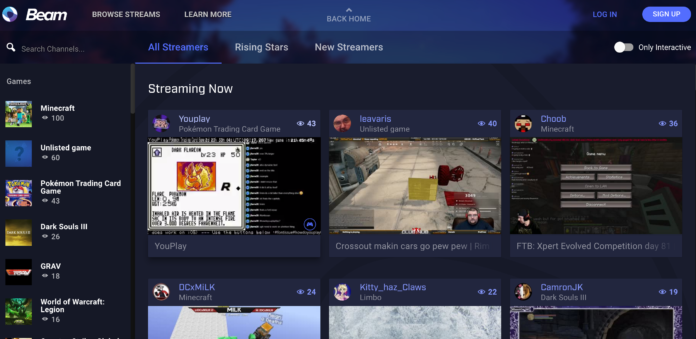 Back in Summer 2016, Microsoft acquire Beam for the interactive live streaming service. Last month company rolled out a massive update as part of the beta program. Later on,  company started to deliver on their promises regarding improved support for Windows 10 and the Xbox One. Which also bring ability to sign in using Xbox Live user name.
But now this update is available for everyone. Beam fouunder Matt Salsamendi, revealed on twitter that the update is now live and available globally. There are so many new things and improvements in this update.
(low key, announce coming at a later date) Beam2 is now live globally! An entirely new Beam frontend– https://t.co/aebkOnpGC4

— Matt (@MattSalsamendi) January 18, 2017
The update, brings about a brand new home page and player, improved video quality. The UI of the chatting section is also improved. Users can also now see what your emote messages look like before sending, and click and drag a person's username.
And and they also introduced a new logo for the streaming service. In addition all new HTML5-only player allows playback at up to 10Mbps at a resolution of 1440p and 60fps. And not to mention the update alsi bring that sign in using Xbox Live account.
The update also bring the ability to schedule and feature multiple broadcasters and events, as well as the access to featured mature content for those who are authenticated. The site is also said to load up to 5 times faster.