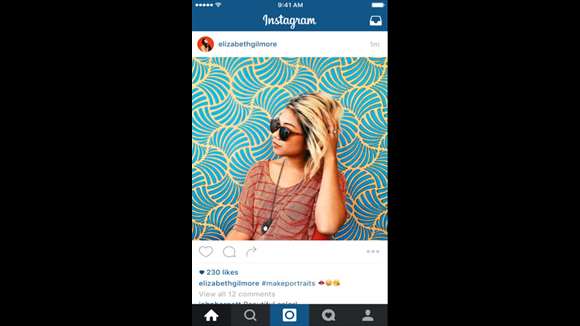 Facebook has released Instagram Stories via Server update some time ago to its Official Instagram App. The Instagram Stories now has 150 million daily users. With the increase in the numbe of daily users the company has announced the launch of ads mixed into Stories. The unclickable five second photo and 15 second video ads appear between people's stories and can be easily skipped.
Instagram is also planning to provide business accounts with analytics on the reach,impressions, replies and exits of their Stories. The Instagram Stories Appears at top of the Instagram feed home screen instead of a different app.
Facebook confirms that Instagram Stories has the same user counts as Instagram's feed when is first started showing ads in late 2013. Instagram is currently having 600 million monthly users and 300 million daily users, three years after it was made official.
The Story ads will be rolled out gradually on all platforms but will first be tested in the coming weeks with a group of 30 partners which include Capital One, Nike, Netflix etc. Currently Stories ads will be sold on a cost per 1000 impressions basis and priced via an auction with any length of view counting as an impressions. Instagram's VP of business James Quarles confirms that "In Future people might want to buy a click or buy a video view and those would be measured differently… We plan to incorporate that in the coming months."
The user's will have to watch through multiple friends' Stories in sequence to watch signs of ads.  The format just like the Stories feature is a copy of Snapchat's Snap Ads and work the same except that users in Snapchat have to choose several people's Stories to watch as playlist, with ads appearing in between since Snapchat stopped letting you watch all your friends' Stories in sequence.