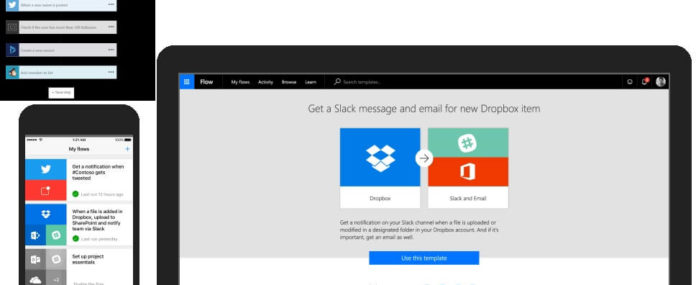 Microsoft Flow has received a new update and it brings some major changes. The company has introduced support for Citrix GoToTraining and GoToWebinar. Microsoft has recently updated the service with support for six new services.
GoToWebinar will allow you to add registrants to other services, such as Salesforce, Dynamics or Mailchimp. You can also create events for new webinars. Furthermore, you can accomplish many of the same scenarios but with your trainings – including Adding registrants, and handling new registrants and trainings.
Microsoft has introduced some new features for Flow service as well. You can find the full changelog below:
Resubmit: Sometimes, the flows you've authored may fail because of various reasons. After fixing the issue, you now can re-run the flow with the exact same data. This is called Resubmit.
Cancelling flow runs: While testing, you can now Cancel the flow run and return to editing. Cancelling a flow run will prevent any future actions in that run from executing (although actions which have already happened, such as sending an email, may have completed).
Sharing templates: You can now share a flow template to others with a tap inside the Flow mobile app. Whenever you are looking at a template there is a new share button at the top-right of the screen.
You can try out Microsoft Flow here.