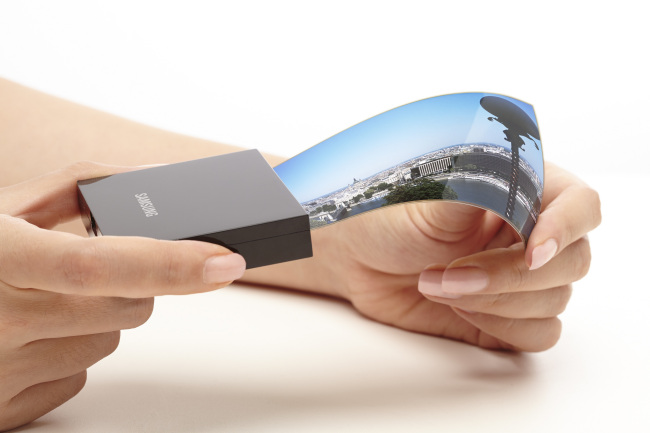 Samsung Electronics Ltd, the Korean Giant is planning to unveil Foldable Smartphones in the Third Quarter of 2017. The company has already completed its development of fold-in phones that can have their screens tucked inside when folded.
"Samsung is expected to roll out more than 100,000 units of fold-out devices in the third quarter," a source told The Korea Herald. It began the development of fold-out technologies in around August last year, as it deemed that users may find it inconvenient to unfold the phones every time they want to use them.
"Since the company already secured fold-in phone technology, it was not a big challenge to shift into the fold-out phones," he said.  However, Samsung Electronics has not made a final decision about whether it will unveil the device this year because of marketability and profitability issues, multiple sources said.
The company says: "The final decision will be made after the personnel reshuffle of the company's information technology and mobile communications unit is carried out,"
We also have news that LG Electronics is also expected to produce more than 100,000 foldable devices in the fourth quarter. LG which started the development of fold-out technology two to three years ago is currently having more advanced technology than Samsung. Samsung is expected to adopt the new technology by using it into its own products such as the Galaxy series.
Samsung Electronics may unveil the world's foldable phone this year and is expected to reach 163 million units by 2022 from 2.7 million units this year.