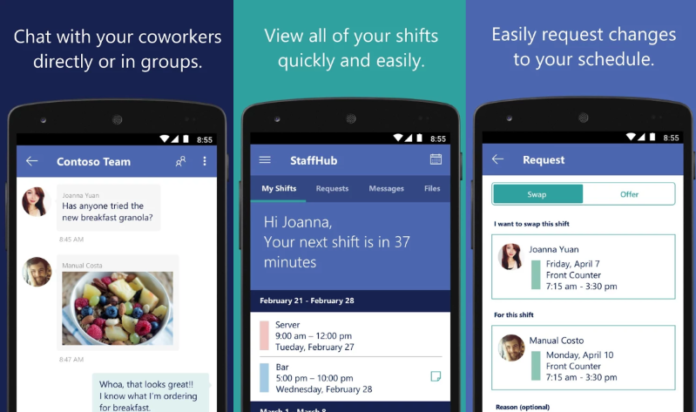 Microsoft today released an update to its StaffHub App for Android. With the latest update the app is now available to all with an Office 365 Work Account. With StaffHub, your managers will be able to easily create and manager shift schedules for the team. You will also be able to see your shifts and swap requests from the mobile app and also it lets you chat with your team from the app after the latest update.
Below is the full changelog :
We are happy to announce StaffHub is officially open to use for any work accounts linked to an O365 license!
"Hello"" to our Danish speakers. We now support Danish on our mobile and web apps.
Feeling Chatty? Chat it up with even more people using StaffHub! You conversations converations with anyone in your organization using StaffHub, even if they're on a different team.
If you are an Android user and looking to download or update the StaffHub app, you can do so by clicking the below link.
Download StaffHub app for Android
Image: MSPU