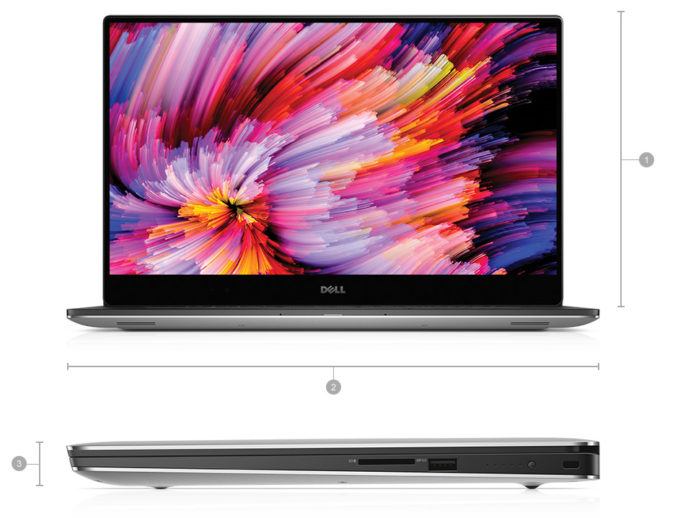 Dell has introduced a refreshed version for its popular XPS 15 laptop which was displayed at the CES 2017 last week. The refreshed XPS 15(9560) now comes with a 7-gen Intel Core Processors with NVIDIA's GeForce GTX 1050 GPU. The main features of the laptop is its borderless display that accomadates a 15.6 inch display inside a laptop.
The device comes in two variants: One a Full HD Display and another a 4K display variant. The 4K variant comes with a Quad-Core Intel Core 17 processor, GTX 1050, 1TB SSD and 16GB RAM along with touch display. On the other end the Full HD Display comes with Kaby Lake Core i7 Processor, GTX 1050 and 512GB of Storage.
The Full HD variant is now available for $1749, while the 4K variant is available for $2,249. Dell has confirmed that it would release cheaper variants of the XPS 15 in the near-future.
If you are interested you can get the Full HD Variant and 4K variant by clicking the links.