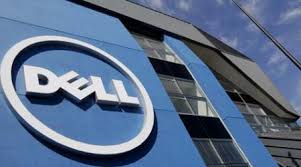 At the CES 2017 last week, we have got reports that Dell is working on bringing a Virtual Reality Wireless Headset. Dell will be the first OEM working on releasing the Windows Holographic Headset.
According to Dell's Liam Quinn, Chief Technology Officer and Senior Vice President, he confirmed at the CES 2017 as stating: "You can anticipate that wireless capabilities will be in our future."
Quinn also said that "… the implementation and innovation of how it's done will be unique and different for Dell," and that "We believe there's other ways to actually have modular compute capabilities that's aren't on the headset but allows that flexibility to be untethered from your platform whether it's a mobile work station, a desktop, a gaming box or whatever."
As per the details of the Vice President the Dell Headset could be a Wireless Headset like the HoloLens but would still be able to connect to a PC without cables.
Quinn also noted that "as with any new emerging space, it's always ripe for innovation," and that Dell was going beyond using Microsoft's blueprints.
When asked about the Pricing and Availability Quinn declined to share any details but stated that the device would be "at the right price point", meaning the company is planning to release the Headset at a cost which could be affordable to consumers who plan to buy the Wireless Virtual Reality Headset.