Kantar has released the latest numbers for the smartphone market share for the 3 months ending November 2016. The numbers show the gains of iOS and Android across EU5 due to the declining of Windows. The best showing for iOS was in November 2016 were it saw an increase of 9.1 percentage points for year end.
The share of Windows Phone however saw an overall dropping of 2.8% of the market as compared to 3.2% last month and 6.9% last year. In the EU5 countries Android accounted for 72.4% of smartphone sales with iOS at 24.6% but Windows saw a decline of 2.8%. However Android saw a decline of 2.8% from October last year while sales of iPhone 7 boosted the shares of iOS.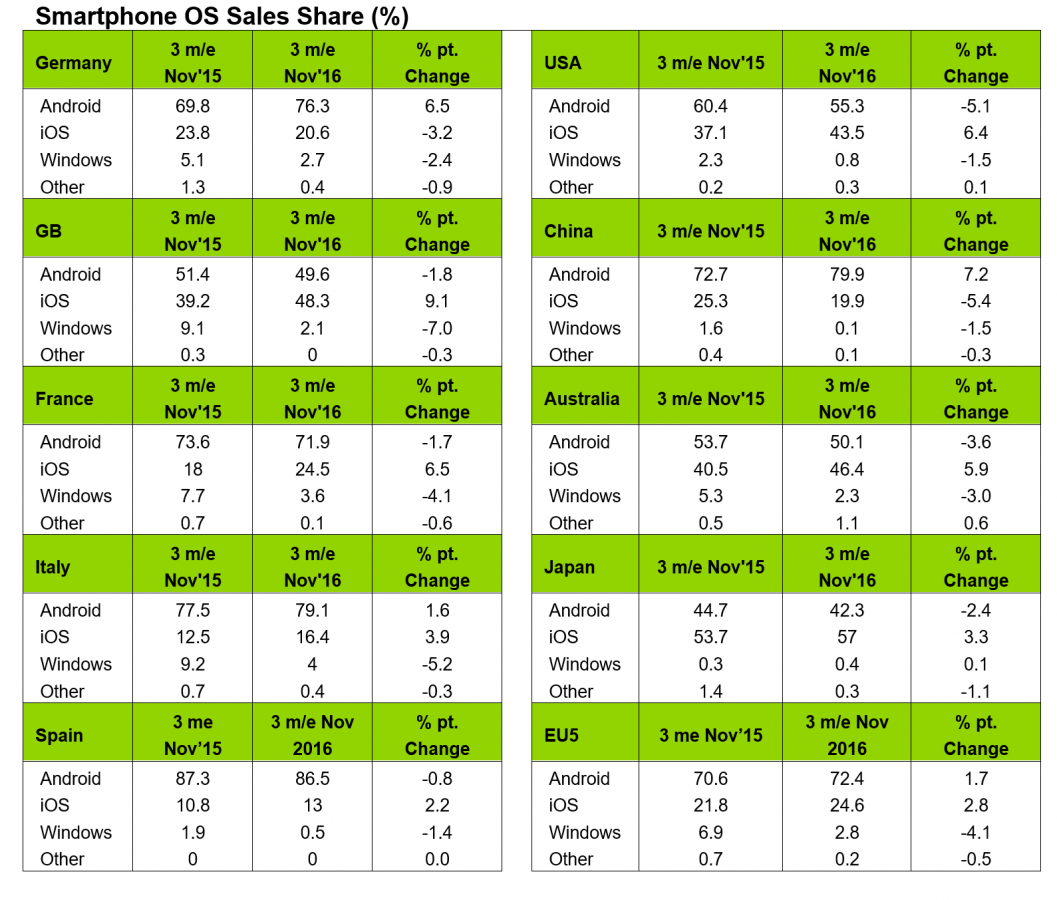 Europe's big five markets include Great Britain, Germany, France, Italy, and Spain. iPhone 7, iPhone 7 Plus, and iPhone 6s were the three most popular smartphones in the US at the beginning of the holiday period, for a combined 31.3% share. The Samsung Galaxy S7 and S7 edge were the fourth and fifth best-selling phones in the US, with Samsung capturing 28.9% of smartphone sales.
For Android though it was a sixth consecutive period of decline in US at 55.3% smartphones sold as compared to 60.4% in the same period a year earlier. In Urban China, iOS  saw a strong period-on-period growth with sales from iPhone 7.
Image: MSPU