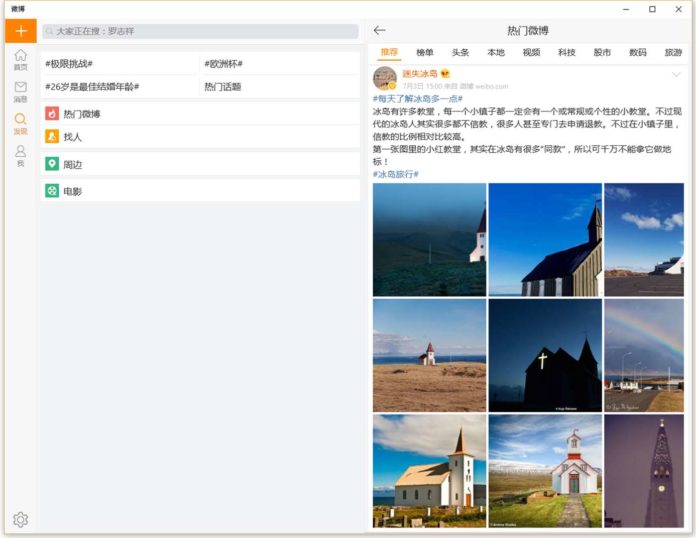 Weibo is the popular social network in China on lines of Facebook and Twitter. The app is hugely popular in China. The Windows 10 Weibo app has now added support for Microsoft's Xbox one video game console.
Below is the official description of the Windows 10 Weibo App:
Weibo is the official client of Weibo for Windows Phone. Weibo, an informal mini-blog product, is a latest Internet service that publishes information instantly. It is also recognized as the user-active communication media. Weibo, innovated by Sina Corporation (NASDAQ: SINA), is the new inter-active application that will be widely used, fast spread and it surely will be distinguished to the world.
Users who have already downloaded the app on another device, Weibo will show up in the "Ready to Install" List of games and Apps on Xbox One Console. For new Weibo users, the app can be found by doing a search for "Weibo" in English in the Store tab. The app description will be in Chinese hence you need to look at the logo to download the App from the Store.
The app is currently available on Xbox one and Alternatively you can download the app from the below link.